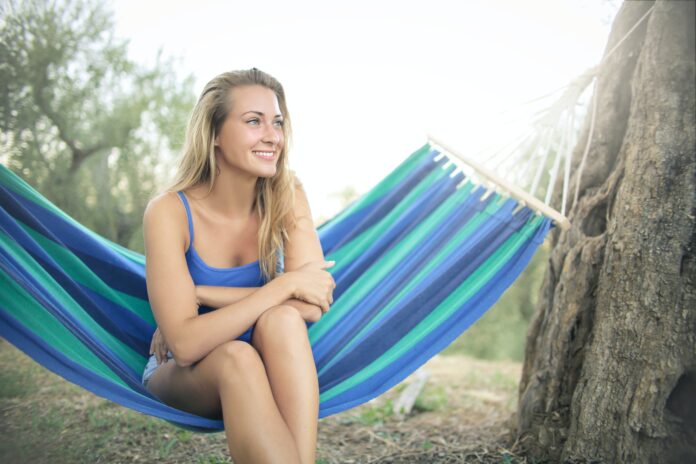 Summer's beauty draws you to spend more time in the great outdoors. Sitting by the pool with friends and family is a favorite pastime, but are you prepared for what this toasty weather can do to your body? While the warm weather feels great and does wonders for your mood, it can be harsh on your body and hair.
Tips for Optimal Summer Beauty
Before you hit the beach, spend time sunbathing, or hang out at a barbeque, you need to make sure you optimize your beauty routine to look your best. Alas, here are a few simple tips to help keep your beauty intact.
1. Put Away Your Hairdryer
With all the temperatures and humidity during this season, the last thing you need to do is add more heat to your hair. A hairdryer is very damaging to your locks. If you must use one, then you need to use a heat shield spray to help protect it.
2. Slather on the Sunscreen
You should wear sunscreen all year but going without it in the summer is dangerous. The last thing you want is sun damage that causes unsightly spots or even cancer.
If you're prone to freckles, sunscreen can help prevent those too. Using an SPF 15 or higher is recommended, but you can go up to an SPF 100.
3. Condition Your Hair Frequently
If you spend your days in the pool, chlorine can significantly damage your hair. A deep conditioner is essential for rehydrating your locks. Too much chlorine can make your hair feel like straw, but a good conditioner can reverse any damage done by the water.
4. Always Wear Waterproof Mascara
While there are more options available for traditional mascara, you need the waterproof version if you're going to be outside. Whether swimming, exercising or playing sports, the waterproof varieties will keep your eyes looking great. Plus, they prevent the dreaded black streaks down your face.
5. Opt For Simple, Sleek, Cuts
Now is the time to get the stylish cut you've wanted. An active lifestyle is much better with less hair to manage. Even if you don't go short, you must get your hair ready for pictures and out of your eyes for fun.
6. Use Bronzers Instead of Tanning Beds
Tanning beds are dangerous. According to the American Cancer Society, overexposure to ultraviolet (UV) rays causes skin cancer. Skin cancers, like basal and squamous cells, are prevented by wearing sunscreen and staying out of these beds. If you want the sun-kissed glow without danger, use a sunless tanning option and a bronzer. Just a little color is all you need to look fabulous.
7. Switch to Bright Colors in Your Makeup Pallet
While a smokey eye looks great in the winter, you can play around with vibrant colors in the summertime. Bring out the pinks, greens, purples, and other vivid colors to showcase your wardrobe. It's always good to change things up with the seasons.
8. Get Rid of Unwanted Hair
One of the most significant issues that people deal with in the summer is unwanted hair. The face, underarms, and the bikini seem to be the most troublesome for women. For men, it's the chest, legs, and back. Shaving, waxing, and other methods are just temporary fixes, but you can choose a permanent method such as laser hair removal in Orlando.
Laser hair removal is the only permanent method besides electrolysis. Lasers are faster, more efficient, and can bring you relief. They're safe for men and women, and you can get rid of the dreaded shaving routines. It would help if you spent your time enjoying the summer and not worrying about unwanted body hair.
9. Keep Deodorant Close By
One thing that increases in the summer is the amount you sweat. Sitting outside and enjoying the weather can cause your deodorant to wear off quicker. So, keeping a bottle handle with you to reapply can ensure that you're fresh day or night.
10. Limit Time in Peak Sun Hours
From noon till 3 pm is when the sun is its hottest. These are also the peak hours when you can burn. Don't be fooled by an overcast day either, as many people get burnt during these cloudy times. If you go outside, try to do it before noon or after 3 pm. If you can't avoid exposure, opt for a higher SPF sunscreen to prevent burning.
Final Thoughts on Getting Prepared for Summer
The heat and annoying summer humidity can be quite taxing on your body. You want radiant summer skin that includes clean underarms, a smooth bikini area, and soft legs. Laser is the best option for your hair problems, and a good sunscreen can ensure you're protected from those harmful UV rays. Are you ready to look fabulous this summer?