Becoming an Android developer is easy, but being successful and the top choice of Android developer amongst others is an arduous task. People hire an Android app developer who is passionate about their work and knows all the latest technologies and trends.
To become a successful Android app developer and come into the limelight, you will need to follow some tips, which we will discuss in the blog. If you follow the tips, you can surely become a top-rated and demanded Android app developer.
Here are the tips that will help you become a successful Android app developer, and you can rank on the top of the list of best android app developers.
Tips to become a successful Android app developer
Get familiar with Android frameworks
Here I am talking about the actual framework code. Many developers are there who are not fond of diving deeply into the framework internals. Although, it is an interesting part to know how things work actually and discover it.
By getting familiar with Android frameworks, you can also know how the different parts will fit together properly and work accordingly.
Learn JavaScript
As Android app development is based on the languages C, C++, and Java, it is obvious that you will know all three languages. Still, it would be best to never stop learning new programming languages as it can help you with the latest updates in app development.
Many new programming languages are present in the industry, and many languages are introduced, so it is essential to know and learn all the languages to get comfortable with that.
Get familiar with Android P
Currently, Android P is using Machine Learning to provide more exciting and new features in the development of Android mobile applications. Learning and getting familiar with Android P will help you get an expert in developing apps with the latest features.
Features of Android P using ML:
The susceptible battery uses machine learning to limit the least used apps to use the battery.
App actions utilise machine learning to figure out for what purpose and when your mobile app is being used mostly.
App slices will enable your app remote content to be displayed on Google search engine and assistants.
Android P uses machine learning to help you add an auto-reply feature to your application.
Learn the codes of AI, AR, and VR
Many new technologies are launched and introduced for the Android platform as the latest technologies establish your need to keep learning and get an expert in it.
As an Android developer, you need to be always ready to learn about the new updates in the technologies now and then. With the advancement in technologies, users will demand more apps based on the technologies.
Explore more for Flutter and Dart
Flutter is a cross-platform which is compatible with both Android as well as iOS. It is always an opportunity for the developer to keep on learning new things, and here developers can learn about Flutter's SDK and its benefits.
To become a successful and top-rated Android app developer, you need to stay updated on all the frameworks and platforms that are for Android.
Additionally, Flutter is developed using Dart language, and Dart is mainly used to develop devices of IoT., so developers need to keep an eye open for learning and experiencing new things.
Stay updated with the latest Android applications
Android app developers primarily focus on the app they are developing or in the upcoming projects. But they also need to focus on the latest android applications to get an idea about them.
Stay updated with the latest android application. You can also try to make such kinds of applications get to know about the technologies and features used in the application.
Go through the codes of successful Android applications
Just knowing how to develop applications or how to make an Android app successful is not enough; the Android app developers must also go through the code behind the successful apps.
It is an essential tip to know and check for the code and the functionalities added to it because the functionality and code can also help you to make your app successful and famous.
Conclusion
Before anyone hires an Android app developer, they will always check the uniqueness, knowledge, and skills to develop an application.
I would be glad if the developers could learn from the above blog and increase their understanding and skills in Android app development to become successful and well-known developers.
About Author: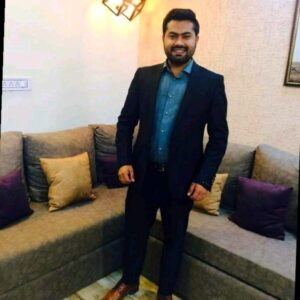 Rahim Ladhani, CEO and Managing Director at Nevina Infotech Android App & Web Application Development Company, helps global businesses grow by the internet of things development.