All of us want to feel good about ourselves. And it's not a selfish desire; feeling good about ourselves can play a big role in success and happiness.
Beauty treatments like lash extensions are popular for women to bolster their self-esteem and cultivate a positive self-image. Although these semi-permanent fibers may appear thin and light, they highlight our overall appearance and give us confidence.
But just like anything else, lash extensions demand a lot of care. Remember, even the most beautiful thing won't last if you don't know how to take care of it. So how will you preserve the beauty and wellness of eyelash extensions? Simple! By knowing the right products for your lash maintenance. 
This blog post will discuss all the essential products you need to care for your lashes and keep them attractive and thriving.
These Products Will Sustain Your Lash Extensions' Health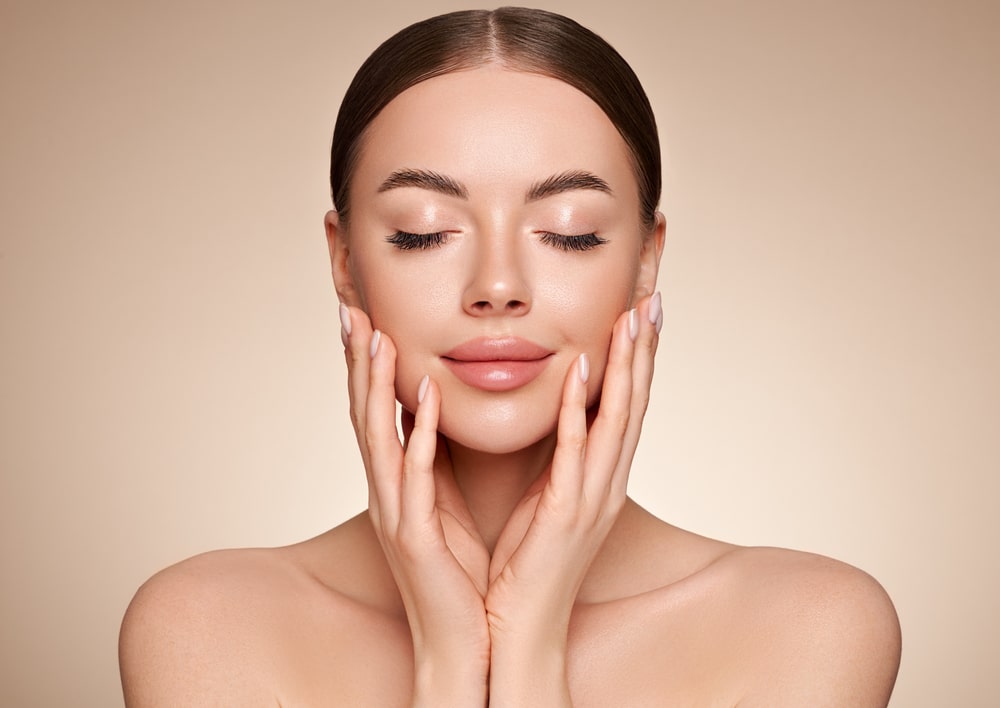 It makes no difference if you've had lash extensions for a short time or have worn them for several weeks. Lash cleansing is still required to keep them looking full and gorgeous.
Of course, it might be easier said than done, but having the right lash products in your arsenal will be a lifesaver for you at some point. So with that, here are some of the most important aftercare items that every lash wearer should have:
1) Eyelash Growth Serum
Taking care of fake eyelashes means using an eyelash serum. An eyelash serum helps promote the growth of natural lashes while also strengthening them against makeup, damage, dust, and dirt. It contains a blend of vitamins, minerals, and nourishing ingredients that defines the lashes and gives them a fuller, more voluminous look.
2) Eyelash Cleanser
Extend the lifespan of your lashes with lash cleansers. These products are specially formulated to remove impurities from the lashes without harming sensitive hairs. They can also aid in preventing the growth of bacteria and fungi on the lashes while providing vital hydration that keeps them looking soft and healthy.
3) Spoolie Brush
Spoolie brushes work well with eyelash extensions. The soft bristles on this brush are usually made of soft material, making it ideal for brushing delicate eyelashes. It gently sweeps away any buildup from the lash follicles, causing them to become weak or brittle. Moreover, this brush can separate clumpy lashes, giving your extensions a more natural and clean appearance.
4) Lash Sealant
Don't forget to add lash sealant to your aftercare regimen. This lash product locks in moisture and maintains your lashes in their best shape. In addition, the sealant guards the eyelash extensions against deterioration brought on by water, sweat, and skin-produced oils. From there, it strengthens the bonds between your natural lash hairs and the extensions, resulting in a longer-lasting set of eyelashes.
5) Makeup Remover
Include a water-based makeup remover to eliminate eye makeup. Without it, pulling your eyelashes out while removing the stubborn makeup can easily disfigure the fibers. If you're looking for the best makeup remover, it should contain gentle, non-irritating ingredients that dissolve makeup. More importantly, it shouldn't compromise the bonds between the lash extension and the natural lash. This refers to products that are water-based, hypoallergenic, and oil-free.
Conclusion
Whether you plan to color your eyelashes or get lash extensions, having the best lash aftercare products is non-negotiable. Why? When you know how to take care of them, you'll be able to maintain the lush and captivating lashes for longer.
The 5 products mentioned above are made to work harmoniously with your natural lashes and maintain their classic look and sheen. But this won't work without the most important aftercare step—keeping a regular lash aftercare schedule!
AUTHOR'S BIO
Elizabeth Avery, a licensed hairstylist, is the Content Strategist & Brand Ambassador of Beauty Boss Academy. She's also a social media queen who's a lifelong lover of all things beauty. On an average day, she drinks lattes, sings show tunes, and shops for things that are pink and sparkly.