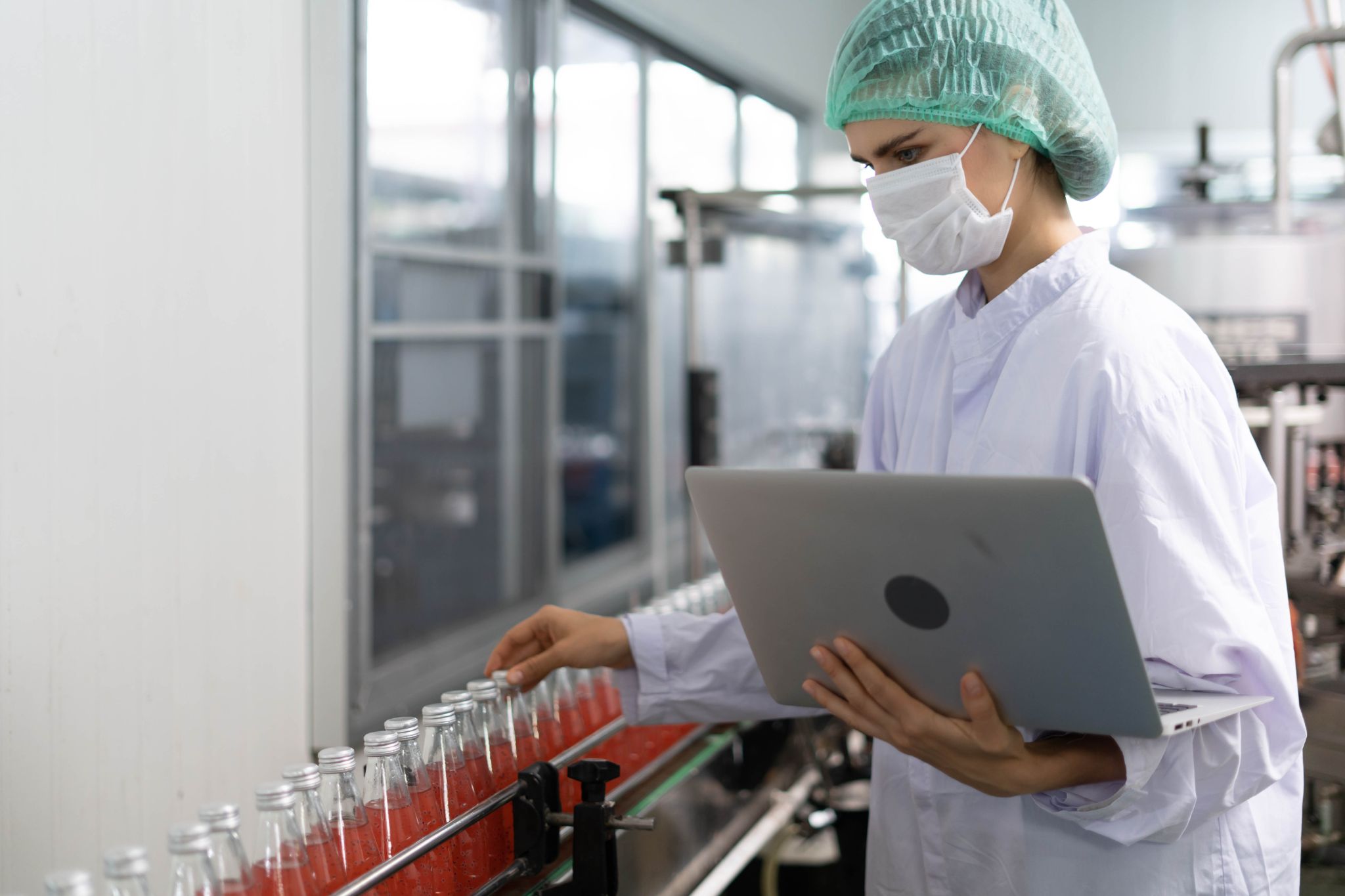 Managing inventory in the food and beverage industry is a challenging prospect. It's trickier because the supply chain has to deal with perishable products that usually have a very short shelf-life. Therefore, restaurants, food manufacturers, and suppliers ensure by using the inventory management software that the food reaches the consumer or the food store before it expires.
Due to health concerns, the industry is also tightly regulated, which means that manufacturers must abide by strict rules. There is no scope for error because a slight mistake can cause illness. Repercussions for such mistakes can include financial penalties, damage to the company's reputation, and closure of the manufacturing plant.
Why F&B inventory software?
A food and beverage inventory control software can control every aspect of your food business. For example, you can reduce inventory mistakes and overstock by 17%. You can also control theft because almost 75% of inventory shrinkage in the United States is a result of employees stealing the food.
Besides taking care of the inventory, food and beverage inventory software can help you keep food costs to minimal. Considering that more than three-quarters of restaurants struggle to keep food costs at an acceptable level, the system can automatically provide useful suggestions to reduce bottlenecks causing unnecessary expenses.
Overall, the food and beverage inventory management software offers visibility to business operations and helps scale the business by reducing waste and fixing loopholes. Managers can trace food from the farm to the consumer's plate resulting in higher efficiency and improved revenue.
Key Features of F&B Inventory Software
If you don't have proper food and beverage inventory control software, you're missing out on a significant chunk of revenue. Installing the software can solve lots of problems. Here is a brief overview of some of the most sought-after features:
Stock Visibility and Monitoring
Once the software is installed, you can get real-time data on your entire stock. The visual interface can help you count existing inventory and the required stock margins. It is normal to get a variance between 2% and 5% because some food is wasted no matter how hard you try. If the variance is high, the system will tally existing records and identify any shortcomings.
Management of Raw Materials
Any good F&B warehouse inventory management software will help you classify perishable, fresh, and seasonal food. If you set a reorder level, the system will help replenish the depleting food inventory. You can also use the system to control the stock delivery based on FIFO, first-in-first-out basis.
Recipe Management and Food Costs
As discussed earlier, rising food costs cause nearly 75% of food businesses and restaurants to close. The inventory management system helps control the food cost by identifying the exact price and stock level required to prepare a dish. By feeding the price of individual ingredients into the system, the system can calculate the cost of a particular product. Ideally, you want your food price to be around 30% of the price of the menu.
Centralized Management
Large chains and restaurant brands can consolidate their inventory management around a single kitchen and warehouse. Using the multi-store management module, each restaurant in a large chain can use its POS to order fresh ingredients from a central warehouse. Once the stock reaches a minimum threshold, the system will automatically send a notification to order more inventory. As soon as the order arrives at the central kitchen, the inventory is dispatched in time for upcoming orders.
Staff Roles & Permission
Food theft continues to disrupt the operation of the traditional food & beverage sector. Despite preventive measures, it's often difficult to stop the staff from stealing raw materials. If theft is a concern, you can solve the problem by creating specific permission-based roles in the system. As a result, your staff is held responsible for the assigned task.
Benefits of using F&B Inventory Management Software
The success of every restaurant and food chain is a result of proper inventory management. Better control and updated data can give you a critical competitive advantage over similar restaurants in the area. Here is how you can benefit:
The food and beverage inventory software helps reduce costly errors and mistakes. It stops you from overestimating or underestimating your budget.
When you've adequate stock of food, you can offer every available dish on your menu.
By synchronizing your inventory with your orders, you prevent the risk of overselling and losing control.
Inventory management means fresh ingredients and reduced need for food storage. Fresh food also leads to better health practices and greater customer satisfaction.
Automation and proper inventory management result in greater cost savings. The software shortens supplier lead time and improves supply chain management.
Food business generates a lot of unwanted waste. The food and beverage inventory management software helps maintain balance when buying stock and food ingredients.
Tracing your supply chain from the farm to the food plate helps get better insight into the workings of your supplier. Using the software, you can find loopholes in the supply line with pinpoint accuracy.
Food chains with multiple outlets can accurately predict available stock and distribute food batch according to the desired quantity.
Product recall is a major concern for restaurants, food chains, and food manufacturers. If the need arises, the software lets you trace the exact batch that you need to replace.
Fewer delays, accurate orders, and precise quantities will increase customer satisfaction. Happy customers will lead to positive reviews and greater brand recognition.
If you need help in installing or developing a food and beverage inventory control software, contact Chetu. They have experienced developers who can offer customized solutions for inventory management, app development, waste control, and warehouse tracking. Get SKU information for flexible lot tracking, inventory shipment visibility via the web, seamless EDI connectivity, and almost any type of functionality available to others.