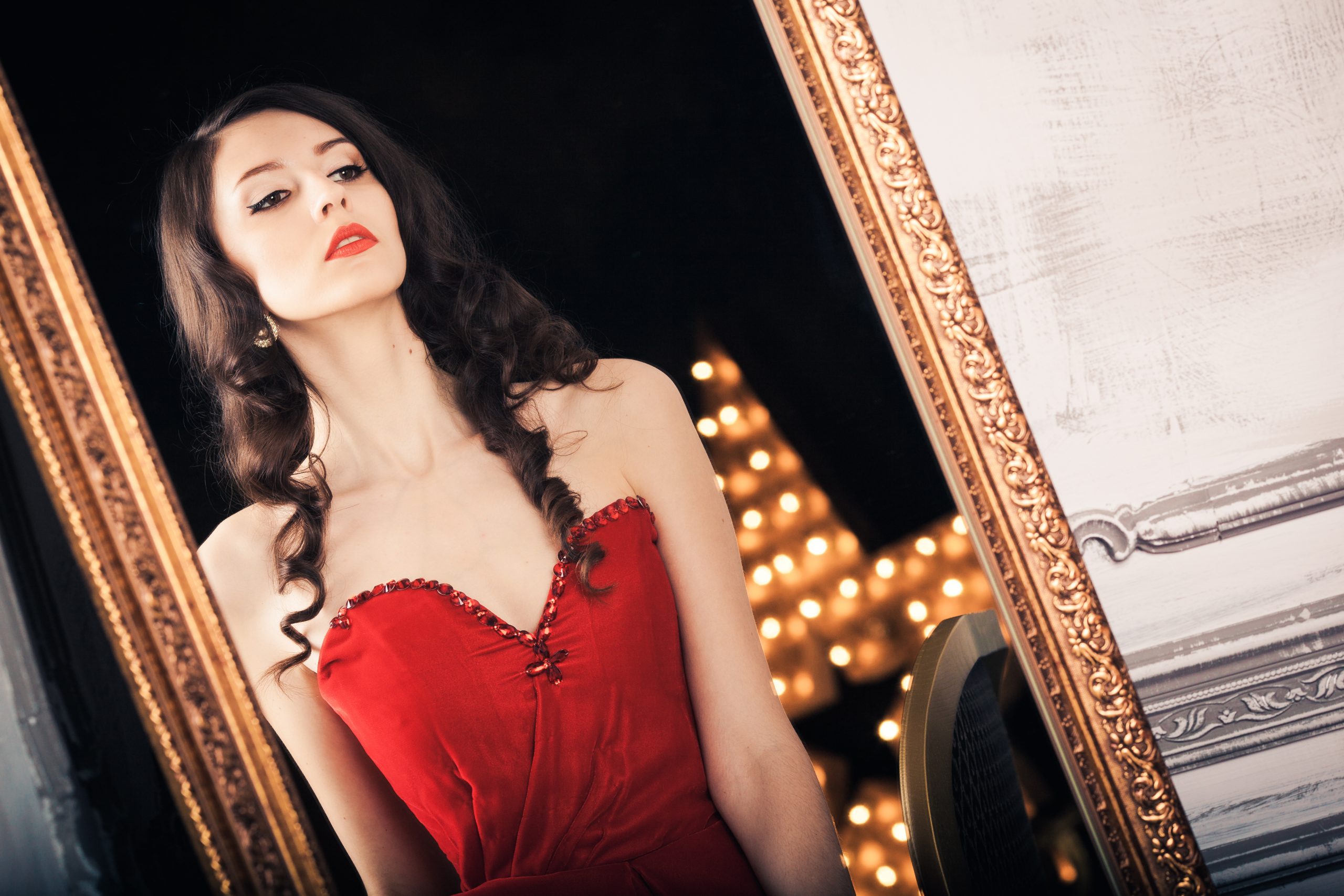 Having a big event to go to can be exciting, especially if it means you get to go the extra mile to get dressed up. However, having to make the extra effort means you have to make sure you ride the thin line between extravagant and too much. In effort to not go overboard, you may end up going to simple. Here are a few tips that are sure to take your eveningwear from simple and boring to exciting and fun, without going too crazy.
The Outfit
Evening wear is all about the show you put on, so if all you have to start with is a simple look try to think outside of the box for a way to really wow the crowd. Instead of just wearing a dress and maybe some pearls, why not try out an ensemble that makes you feel like you're in Moulin Rouge? Do some layering and add a jacket or shirt to bring a pop of color into your outfit and a new angle of style. You might even consider wearing a short skirt or pants instead if you think everyone else will be wearing a dress. Skirts and pants open yourself up to even more options for leggings, shirts, jackets, and jewelry to tie several pieces into one amazing outfit.
Then Add Some Jewelry and Accessories
If you're looking to liven up your outfit without having to wear a full-on showpiece, then try wearing some statement accessories like the 6-carat emerald cut diamond band. Scarves and necklaces are great for this as they can be added to almost any outfit! After all, you don't need to worry about hiding them under your clothes like other jewelry.
You could try wearing a necklace with a low-cut dress, or perhaps some glittering earrings if you're going to an event where everyone will be dressed up! Just make sure that your accessories match the rest of your outfit.
If You Go for Color, Go Bold!
Sticking to monochrome colors is popular in evening wear and can look good, but there is nothing wrong with adding a bit of color to your outfit. This can be useful if you're looking for an understated outfit but don't want to stick to the typical evening colors such as black and red. An atypical lip color or piece of jewelry that catches the eye can easily accomplish this. You might even think about hiding the pop of color somewhere not immediately noticeable so that it becomes a surprise for anyone who sees your outfit, such as a hair ornament or bracelet that won't immeadiatly steal the show, but will leave it's mark.
The Shoes
Shoes are an important part of your outfit because they can make or break your ensemble the second they're seen. If you're going to a formal event, then it is best not to wear flat shoes as this can give off a more childish appearance when you're trying to look mature, not to mention they can be just plain boring. You could try wearing high-heels, or perhaps some skin-tight boots to give your ensemble an edgier feel.
Update Your Makeup
You might think that your outfit is the only thing that matters, but this isn't true. If you want to wear a bold dress without looking too over the top, go for a natural makeup look. Avoid wearing anything with glitter in it and don't wear anything too bright- save the colors for your accessories.
If you're looking for ways to take your eveningwear up a notch, don't worry. There are plenty of options out there that will keep you feeling confident and show-stoppingly glamorous.
600w
426
477
482
500
532
592
610