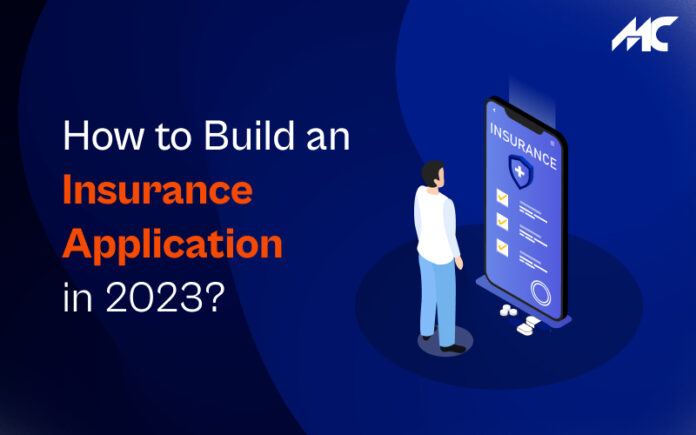 Mobile banking and finance services are in high demand in today's world, and the insurance sector is no exception. Insurance software has grown in popularity in recent years. They give a variety of benefits to both insurance companies and clients. Customers gain easy access to insurance services via digital platforms, while insurers improve operational efficiency, cut costs, and increase customer satisfaction.
If you own an insurance firm, an app will help you gain a competitive advantage and expand your customer base. Interested? Read why develop an app, how to earn profit from it, and how the cost of insurance app development to develop an insurance app.
Why Do Insurance Companies Need To Develop Mobile Apps?
Consider the benefits of developing an insurance app before you decide to construct one. Let's examine the benefits of taking mobile app development services to create insurance applications for startups or well established insurance company:
1. Enhanced efficiency
Automation of tasks, such as claims processing and policy management, improves operational efficiency and reduces the need for manual intervention. An app needs less effort and requires fewer people, which reduces costs.
2. Greater data insights
Insurance companies can use cutting-edge analytics technologies to better understand consumer behaviour, spot patterns, and make data-driven choices that will enhance their business processes.
3. Enhanced client experience
Customers can manage their policies and claims in real time with the help of an insurance mobile app, which gives them instant access to their policy information. As a result, retention rates may rise and customers may be more satisfied and loyal.
4. Making money
For insurance companies, an app can provide an extra stream of revenue. Depending on their business strategies and target markets, insurance apps earn revenue in many ways. This could include premium accounts, commissions for each insurance policy sold, in-app sales, data analytics, and partner programmes.
Overall, insurance app development provides a competitive advantage by delivering a more convenient and smooth experience to clients. This distinguishes businesses from their competitors, allowing them to earn extra money, expand their customer base, cut operational costs, and increase corporate efficiency.
Types of Insurance Apps
When people talk about types of mobile insurance apps, they most often think about life insurance, travel insurance, etc. Let's know about different types of insurance apps.
1. Apps For Insured
Apps that we use to acquire insurance and make claims are by far the most popular. We'll go through the app characteristics that are great for such apps in more detail later, but for now, remember that these apps coordinate between insurers and the insured.
2. Apps For Agents
The current software used by agents is not mobile-friendly, so online insurance app has dominated the market. An optimized CRM app for mobile devices, connected to backend operations, can enhance sales for agents by providing comprehensive data on prospects, client policies, and claims history. Contacting Mobile app development Company for insurance app development is now a profitable choice.
3. Apps For Vehicles
Insurance companies are using apps with sensors in vehicles to track driving behavior and adjust premiums accordingly. As sensor technology advances, we can expect to see more IoT-based insurance products in the market. Having a separate app for data harvesting is more convenient and reliable than directly sending data to the cloud wirelessly.
4. P2P
P2P refers to when consumers pool their premiums without a central authority deciding on payouts in the event of an accident. The Lemonade app is an excellent example of a successful peer-to-peer (P2P) application for the insured.
5. AGGREGATORS
Your mobile insurance solution could masquerade as an aggregator of numerous insurance programmes and policies from a variety of carriers. The necessary level of modification can be done with AI technology, allowing businesses to provide customers with products that are best-suited to their needs.
Must-Have Features in Mobile Insurance Applications
What features attract clients to your app? An ideal insurance mobile app should offer the same functionalities as a desktop web portal or visiting/calling your agency. Additionally, incentivizing customers with bonus points for in-app actions can further encourage app usage and optimize your business. Now, let's discuss the essential features people desire in a mobile insurance app, regardless of the insurance type (auto or property). Also you can contact a well known mobile app development service provider to help you out in this.
1. Claims Management
The ability to submit a claim via an application in the event of an accident is perhaps the most appealing feature of any mobile insurance application. Simply because there is a quick and easy way to submit insurance claims without having to wait on the phone.
2. Quick Access To Policies And Id Cards
Another advantage of insurance app development is that you can effortlessly evaluate all of your plans while on the road. Also, there is no need to carry about a proof-of-insurance card for your vehicle because it is securely saved in your smartphone.
3. Payments
During the construction of a general insurance app, of course, you'd want to make the payment procedure as simple as could be for your clients. Therefore, it only makes sense to provide a payment section where customers can enter their credit cards and set up an automatic payment option.
4. Virtual Agency
The app will be your customers' main way to connect with you. Consider promoting all your products and enabling cross-references. Include all contact details, such as addresses, phone numbers, and emails. Treat the app as a virtual representation of your agency where customers can find insurance agents instantly.
5. Knowledgebase
Finally, include any insurance-related instructional materials that may assist your clients in becoming more aware and responsible policyholders. It will be advantageous to be able to deliver interactive information rather than static PDF pages.
6. Insurance Agent App Development
For insurance agents' mobile apps, the functionality should replicate a CRM interface with customer records to serve customers on the go. It's usually a mobile CRM version and an admin panel for management. To provide quotes, a separate implementation is needed, and the app should also allow agents to process incoming claims.
What is the cost of insurance app development ?
Creating a feature-rich insurance app requires time, resources, and experience. Costs depend on platform, features, team size, and location. A basic app on one platform can cost $50,000 to $150,000. Developing for two platforms may cost up to $300,000. Advanced features like AI-based risk assessment and chatbots can add $50,000 to $100,000. Maintenance and support add 20-30% of initial cost. Overall, the cost of insurance app development ranges from $50,000 to $300,000. Engaging an experienced development team is crucial for quality and effectiveness.
Conclusion
Insurance app development can revolutionize the industry, making it convenient and accessible. With a user-friendly interface, customizable features, and real-time updates, the app offers a seamless experience, simplifying the buying process and keeping policies up-to-date.
By leveraging AI and machine learning, insurance companies can provide personalized recommendations, streamline claims processing, and predict risks, saving time and costs. Look for a mobile app development company which specialises in advanced and feature-rich app development, offers expertise in building tailored applications to meet your specific requirements.
Investing in an insurance app gives a competitive edge, meeting evolving customer needs. Stay ahead of the curve as an insurance company by developing an app today!
Author Bio
The Author is an expert App Developer at MobileCoderz, an established best Android App Development Company. With 9 years of app expertise, he/ she has worked with leading startups and top enterprises. Apart from the tech brilliance, he/she loves to do adventure sports and is a part-time classical dance teacher.