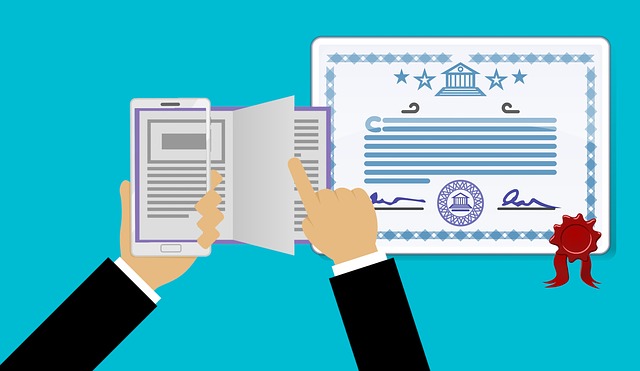 A pediatric certificate qualifies you to offer medical and therapy care to children. Earning a pediatric certificate requires taking a course that teaches skills needed to take care of children. Those pursuing pediatric courses should choose healthcare roles they're comfortable handling. They can choose between physical therapy or nursing courses. The salary you earn with a certificate in pediatrics depends on the course you've pursued.
General Pediatrics
A general pediatrics certificate assures the general public that a pediatric subspecialist or pediatrician has undertaken and passed accredited training. The certificate is awarded to qualified pediatric subspecialists and general pediatricians by the American Board of Pediatrics. It's proof that you've attained the skills and knowledge required to offer quality healthcare to children from infancy to early adulthood. A general pediatrics certificate has six core competencies: systems-based practice, patient care, interpersonal and communication skills, medical knowledge, and practice-based learning and improvement.
You'll need at least two years of training after high school. Getting or maintaining your ABP certification can be challenging considering your demanding career life. Fortunately, board-certified pediatrics are ready to help you overcome challenges associated with initial ABP certification and recertification exams. Experts like Moca Pediatrics offer innovative and helpful resources to help you pass the exam.
Pediatric Hematology-Oncology
A pediatric hematologist certificate equips you to diagnose and treat cancers and blood disorders in young adults, teens, and children. You need three years of residency training, fellowship training in pediatric oncology or hematology, and American Board of Pediatrics certification to earn the hematology-oncology certification.
Pediatrics with this certification can work in large community hospitals, children's hospitals, and university medical centers. They can diagnose, manage and treat clotting disorders, blood cell diseases, and cancers in children.
Pediatric Advanced Life Support (PALS)
Pediatric advanced life support (PALS) is a certification course by the American Heart Association for pediatrics. The course equips you with systematic-approach communication, care, and diagnosis skills. Someone with a PALs certificate can take care of kids in critical care units, emergency rooms, and intensive care units in and out of hospital settings. The course trains the pediatrics on assessing sick and injured kids, diagnosing and treating arrhythmias, respiratory distress, cardiac arrest, shock, and respiratory failure. You need at least two years of training after high school, and you should have passed a written or oral pediatric exam. The certificate is renewable every two years.
Medical Assistant Certificate
A certified medical assistant has been authorized by the American Association of Medical Assistants to handle a broad scope of administrative, general, and clinical responsibilities. The medical assistance expert should have taken and passed the CMA certification exam. The course equips pediatrics with competency-based skills, including office practices, first-aid, medication administration, pharmacology, and patient relations. Pediatrics with this certification understands human pathology, anatomy, physiology, and laboratory techniques. They know computer and keyboarding applications, recordkeeping and accounting, medical law, coding, and insurance processing.
Candidates for pediatric certificates should have acquired a high school diploma and completed a medical assistant program. Applicants must provide proof of completing a two-semester 560-hour postsecondary medical assistant program and a minimum of 160 practicum or 1000 hours of medical assisting experience after completing a postsecondary program.
Certified Clinical Research Professional (CCRP)
Pediatrics that want to advance their career and increase their earning potential can take clinical research professional certification. The Society of Clinical Research Associates has an international certification program meeting all the international-standard education, knowledge, and experience requirements. The Clinical Research Professional's program training is based on principles of Good Clinical Practice, including Ethical Principles, the US Code of Federal Regulations, and ICH GCP E6. The certification also covers clinical research of medical devices, pharmaceuticals, and biologics.
Pediatrics applying for this certification course should have completed a high-school diploma. They should also have at least two years of work experience. They must have taken and passed a written or oral pediatric exam. The certificate is renewable every three years.
Conclusion
Pediatrics serve critical roles in helping keep children and young adults healthy and enabling them to live healthy lives. They're a fundamental part of early childhood growth whose roles cannot be neglected. Pediatrics who want to advance career-wise and venture into better-paying roles should consider completing the above-listed certificates.0