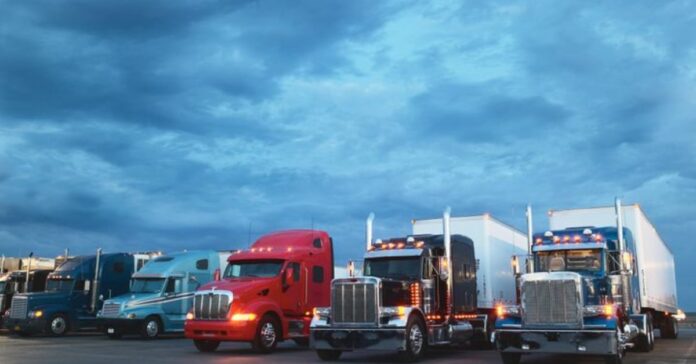 Nowadays countless startups are launched with the aspiration to become the biggest giant in their niche. Introducing a business is a different thing and making it successful is quite another. Innumerable companies start off with a bang, but the majority of them tend to plummet in no time due to many pitfalls.
When we talk about the most profitable businesses, trucking is one industry that has immense potential. Trucking solely generates billions of revenue because without it economy of a country gets massively obstructed. However, not all trucking businesses become successful as the competition is unimaginably ferocious.
Apart from investing in high-end technology and purchasing flashing truck models. There are some well-kept secrets that help a trucking business flourish irrespective of the competition. If you want to be one of the biggest names in the trucking industry, learn these powerful secrets to attain your goals.
09 well-kept secrets that help a trucking business flourish in no time
Trucking is undeniably a billion-dollar industry that rewards those brave-hearted individuals who are serious about it. However, this path is highly risky and competitive. But you must have heard a saying—the higher the risk, the greater the reward. This adage is truly applicable in the trucking industry. Because if you end up mismanaging a single chore involved in trucking, this endeavor can become your worst nightmare.
So, why do some trucking companies succeed whereas others fall? With that in mind, we will share some of the powerful secrets that will help you achieve success in the trucking industry. Let's explore them!
1.
Take the correct decision
A good decision is key to good business, irrespective of the industry. The way you make decisions and implement them are two driving factors of a business's success. One single bad decision can negatively impact your company and its reputation.
You need to stay abreast with current trends to understand the bigger picture. This helps you take decisions for your business that influences your growth and finances. A lack of decision-making can impact minor chores, resulting in business failure.
2.
Invest in essential software
What is the flow of information in your company? You accept the order, process it and move to execution. Invoices are generated, transfers of payments happen, and so on. The question is, how quickly this happens or how do you access the needed info? If you are maintaining all these records on a computer or maintain a manual ledger then you can lose this info any day.
You need to invest in customized software that not only displays crucial info on the screen but also saves it from losing. You can easily select the amount of info you want to access quickly in the software. Investing in the right software also helps your business to run smoothly with fewer employees.
3.
Correct integration of information
Just buying and using software doesn't help in managing crucial info. It is not that simple. Every section of your trucking business requires the correct integration of different software. If you incorrectly integrate these information management systems, it can make every important detail upside down. You can lose a lot of money if there is a lack of coordination between various departments.
Total yet correct integration of various software helps you adequately manage the trucking orders, extra charges, picks and drops, billing, generating many invoices, and much more in a single screen. This helps you to remain up-to-date with the vital information that you need as a business owner. These tools also help in eliminating confusion and delay that becomes costly in the end.
4.
Customer satisfaction is a priority
Other than you, nobody knows the difficulty to find a customer who is ready to pay for your services. If you find a customer, work towards retaining them because they will not take a second to contact your competitor if they become unpleased or dissatisfied with your services.
You will find two types of clients in this industry, one who looks for the lowest price and the other who wants valued service even with a high price tag. Don't just offer the lowest rates to earn customers as the quality of service will suffer.
Quote a reasonable price along with security in transportation and on-time delivery. Respond to your customer's queries and give them the best service to earn their loyalty.
5.
Hire skillful and experienced individuals
Recruiting employees and drivers with relevant skills and experience helps your company succeed. Whether it is a staff needed for handling logistics or drivers who are responsible for the delivery, each of them is important. Try putting the right person at the right job.
Imagine, you hire an inexperienced driver for pick-and-drop service. The driver picks up the cargo. Due to inefficiency in driving, he fails to deliver the shipment on time. This not only dissatisfies your customers but also affects your goodwill. Just one word of mouth can make your trucking services highly questionable. Therefore, be cautious while placing a person in a particular job. Make sure that the person is knowledgeable in that specific field.
6.
Work on employee retention
Hiring staff and commencing a trucking business is not enough for its success. As already discussed, there are several trucking companies that offer similar services as yours. You could lose the best talent or finest drivers if you don't work on their retention. Make sure that they are happy with your company, this enhances productivity. Working on employee retention is one of the business approaches that pay off in the long run.
You cannot operate your trucking business without good drivers. Plus, you need an internal staff that handles orders, invoices, and billings. Hiring and retaining efficient drivers and employees is key to a successful trucking business. Give them respect and offer performance rewards for their valuable contribution to your trucking company.
Make sure they get benefits such as adequate family time, festival or overtime bonuses, on-the-job training, insurance coverage, etc. So, never lose good drivers and other staff because it can cost you more in the end.
7.
Take an adequate truck insurance
You must have invested a lot of money in your trucks. What about its safety? Other than adequate commercial truck insurance, nothing can save you from the liability followed by an accident. A single incident can put your trucking business on hold. To carry out your trucking operations without hitches, you need financial support that helps you cover the expenses that arise after an accident.
Truck insurance covers you against various possibilities on the road like loss of cargo, physical and property damage to own as well as third party due to fire, explosion, collision, vandalism, etc. Many coverages also pay for the cost of repairing/replacing the vehicle. You can pick one that aligns with your requirement and risk exposure.  
8.
A continuous flow of cash
Even if your trucking company is earning good profits, you have to maintain a constant flow of cash. We understand that your profit percentage remains fixed on outstanding receivables and non-liquid possessions. You cannot fall short in this part because a lack of cash flow can result in a business failure.
Billing problems and outstanding receivables tend to ascend for those companies that lack the manpower or don't have time to manage it. To improve your cash flow, you need to eradicate order processing blunders that result in dealings without invoices, overpayment to drivers or suppliers, and lost cargo.
Here, you need reliable software that date stamps your sales and expenditures. Try reducing the gap between payment and services. Make improvements on these business angles to boost your cash flow.
9.
Automated reports
The rules and regulations in the transport industry are complicated. Truckers who are operating interstate must file fuel tax with the licensed state' says the IFTA (International Fuel Tax Agreement). Trucking businesses and drivers who operate commercial vehicles for money-making purposes are supposed to file a periodical report for all the fleets they own.
Record keeping and simplifying admin is a mundane job. Many trucking companies hire contractors to manage their IFTA reports. To file taxes easily, you can use IFTA software to monitor and handle miles traveled interstate and report it to avoid audit risks and likely fines.
Concluding Thoughts
Starting a trucking business is daunting, but if you follow the correct plan and execute it well, this path can become a very fruitful endeavor. You can collect huge revenue from trucking. However, the road is not easy because it involves great risk.
Learning and incorporating the aforementioned trucking business secrets can help you achieve success. Even if you own just one truck, if you put in more smartness rather than a lot of effort, your company can become successful in no time.
Investing in fine software, streamlining your process, onboarding experienced truckers, etc. can work in favor of your trucking company.
Take good decisions and work smartly to outrun your competitors and earn your well-deserved share of the revenue from your trucking business!
About the Author
Upma is Seo at JoomDev Company. She helps optimize the website for search engines and improve its online visibility. She identifies the most profitable businesses, and several factors come into play, such as market demand, according to the demand of the market, competition etc it's according to handles them.