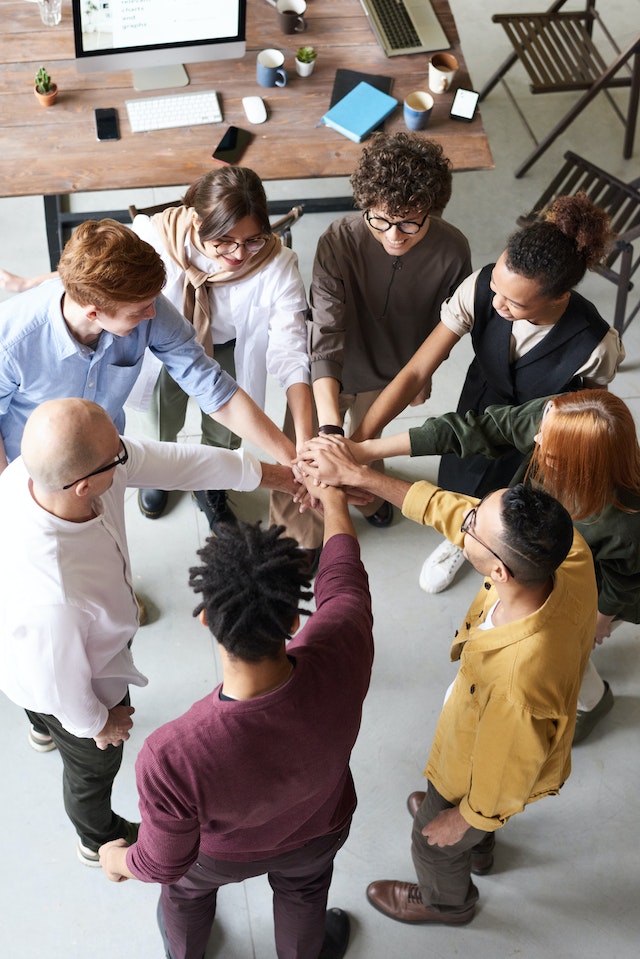 Employee bonding is a crucial part of any company. It's an opportunity for your employees to feel more connected and invested in their work, which makes them more productive. In addition to improving company culture, employee bonding activities also increase employee trust and loyalty. Everyone can feel more connected to the team after completing a fun activity or team-building exercise together.
1. Go To Lunch Together
There's something about shared meals that bring people together. People have been bonding over meals since the beginning of time. People usually eat at their desks or alone in their cars, which is a terrible habit. Sitting alone at a table and staring at a screen all day isn't good for your health or your career. Going to lunch together is a simple bonding activity you can do with coworkers. It's easy to get organized and set up times to meet up. And there are tons of excellent benefits to this bonding activity. You'll get to talk about non-work topics with your coworkers and get to know them better.
2. Go To Museum or Art Gallery Together
Visiting museums and art galleries is one fun way of employee engagement strategies. It's easy to plan and excellent bonding activity. You can get to know each other and your teammates better when exploring and talking together. You will also have a chance to teach each other about art and history, which is a great way to learn more about each other. And museums and galleries offer a variety of educational programs and activities for team-building events. Visiting museums or art galleries can also help you connect with your customer base and serve them better.
3. Have a Company-Wide Fitness Challenge
A fitness challenge is a fun bonding activity that can grow your team's connection and increase productivity. Fitness challenges help employees feel more connected and accountable to each other. They can be as simple as creating a company-wide contest to see who can log the most steps each week or eat the healthiest for a month. They don't have to be competitive, but it can be fun to have friendly competitions with your coworkers to see who can get the most steps or eat the healthiest. Fitness challenges can also be an excellent way to promote a healthy lifestyle in your office. Eating healthy and getting regular exercise is suitable for each person personally and on a company level.
4. Plan a Company Event
Company events are one of the most common ways to bond with coworkers. They are a great way to celebrate milestones, connect with your team, and show appreciation. You can plan an event any time of the year, but there are some great reasons to bond with your coworkers. The holiday season is a great time to plan a company event. It's a perfect chance to show gratitude to your team members. And there are lots of special events like sports tournaments or conferences that happen regularly. Planning a company event can be a lot of work, but it's worth it.
5. Go Hiking As a Team
Hiking is a low-stress bonding activity that can help you connect with your team members. Hiking is a great exercise and spends time together outside the office. It's a significant change of scenery to get your team members out of the office and away from their screens. You can hike alone, or you can walk with a group. Hiking is a great way to get to know your coworkers better. You will have time to talk, enjoy the outdoors, and learn more about each other. Setting up a safe environment and following safety guidelines when hiking as a team is essential. Hiking is a bonding activity for people of all ages and fitness levels. Hiking is accessible, inexpensive, and easy to organize.
Conclusion
Bonding activities are a great way to connect with your employees and invest in their work. They are also a great way to get to know each other better and make friends outside work. Whether you decide to go to lunch, visit an art gallery, or hike outdoors with your coworkers, these activities are a great way to get to know each other better. You will leave with a better understanding of each person and feel more connected to your team. And these activities will also help you develop better habits at work and improve your company culture.