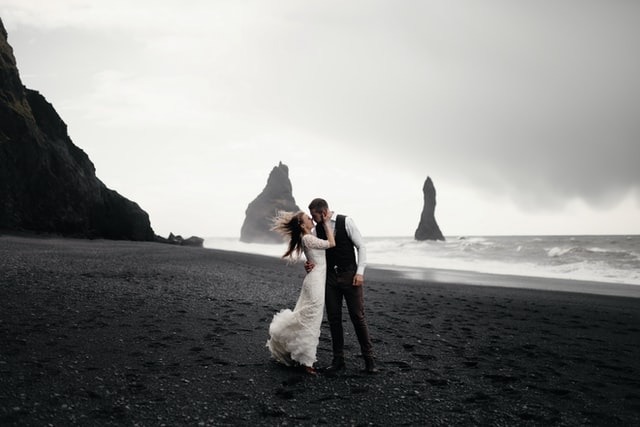 Destination weddings can be intimate, exotic, and breathtaking, and many couples are choosing them over other wedding choices. However, it's important to consider the planning part of a destination wedding before you decide if it's the right choice. There are unique considerations when you get married far from home.
Let Guests Know Early
While your guests will likely be thrilled to be invited to your wedding and take a vacation, you need to let them know early. Save the dates should be sent to remind your potential guests of when the wedding will take place, especially if they are going to be expected to travel. In fact, you may want to let them know a year in advance if possible.
Work schedules, family obligations, and travel expenses are all things you need to give your guests plenty of time to work out before the wedding. Not letting people know early that you are having a destination wedding could mean having people who want to come to have to miss it.
Outline Expectations
The general rule is that travel and lodging expenses are the responsibility of the guests who choose to attend. To avoid any misunderstandings, you will need to make this abundantly clear before everyone starts planning their trips. You can explain the expectations with grace, but make sure you are clear about what will and won't be paid for by the bride and groom.
If you book an entire block or wing of a hotel for guests, let them know that they will still be responsible for paying for their rooms. Tell guests what meals will be included in your wedding and which meals they will need to plan on taking care of themselves. Airfare is also a consideration, so give guests enough time to save money or look into using airline points to help with the costs.
Make Style Simple
A destination wedding means packing, and that can be a lot of extra stress when planning a wedding. That's why it's wise to make your style choices simple and versatile. Convertible dresses are a perfect choice.
A convertible dress allows the person wearing it to choose the style they want by simply adjusting the design. You can use convertible dresses for the bride or the bridesmaids, and everyone can choose which style they want to wear.
Convertible dresses are simple and elegant, and you can accessorize them any way you choose. You can also change looks from the wedding to the reception without going through an entire wardrobe switch. You have enough to plan when your wedding requires packing for days, so don't add anything extra to your list.
Know Marriage Laws
Not every country has the same marriage laws, so it's a good idea to find out what is required depending on the place you choose. Don't wait to the last minute and assume you can easily get a marriage license. You will need time to collect the necessary paperwork to ensure your marriage is legal.
If it's going to be extremely difficult to gather everything you need to marry in another location, consider having a small civil ceremony before you leave. You'll be legally married and still get to have your dream destination wedding. This can make planning the trip much less stressful.
Reconsider the Registry
While you certainly can set up a registry and have wedding gifts shipped to your home, you might want to reconsider. Your guests will already be spending money to travel and stay in the place you choose for the wedding. Many couples tell guests to simply skip gifts in order to help cover the costs.
Most people have lived on their own before getting married, so they have the essentials needed to furnish a home. Giving up wedding gifts means not having to return repeat items or take days to register for items you want as a couple. It also removes a certain amount of financial stress from your guests.
If there are people in your life who refuse to skip the gift giving, ask for gift cards so you can use them when you settle back into life at home. If you plan well, a destination wedding can be less stress and more fun than a traditional choice.