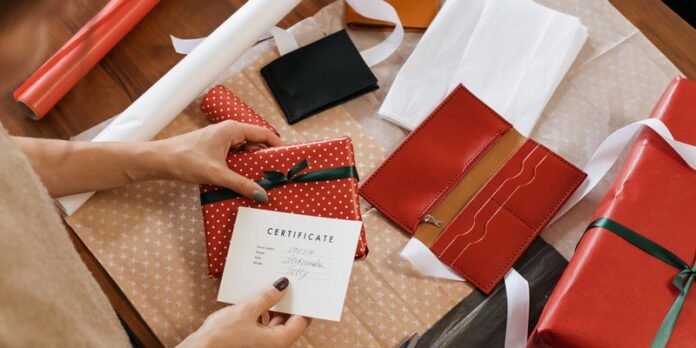 Gift-giving can be an incredibly stressful task. In particular, the holidays can be chaotic due to shopping for gifts. If you frequently find yourself stressing during the holidays, then here are seven tips that you can use to eliminate unnecessary stress.
1. Avoid Last-Minute Shopping
This is easily the top thing that causes stress when shopping for gifts. Waiting till the last minute can lead to gifts being out of stock or shipped late. If you know that you will need to buy a gift for someone, then you should start as soon as possible.
The best way to do this is to always have a list in mind of things that the individual may enjoy. This will allow you to buy the gift when you are out casually shopping and store it until you need to give the gift.
For example, if you are shopping for someone who enjoys Hawaii, then you may look for Hawaiian gifts online while you are doing online shopping.
2. Create a List
Creating a list will help you stay organized when it comes to gift-giving. You may find yourself shopping for multiple individuals during the holiday season. A list will allow you to keep track of what gifts everyone would like. Also, a list can help you keep track of what gifts you have already bought.
This will eliminate the stress of being unsure whether the individual will enjoy the gift. Also, it can eliminate any stress that may arise from forgetting to get a particular gift for someone.
3. Set a Budget
A budget can help eliminate any financial stress that may accompany gift-giving. Overspending can lead to stress when it comes to other future financial obligations.
Creating a budget will relieve that stress, but it can also force you to be a bit creative in your gift-giving.
4. Be Thoughtful
Being thoughtful and creative is important when you are giving gifts. You want to show the individual that you are thinking of them, and that you pay attention to the things that they like.
Thoughtfulness can eliminate any stress that may arise from uncertainty on whether the individual will like their gift. Thoughtful gifts are often not the most expensive gifts, so there will also be some stress relieved from the financial side of things.
However, thoughtful gifts often take a lot of time to put together. So, if you are a last-minute shopper, then you may have some added stress with limited time to work with.
5. Do Not Guess
This tip plays into the idea of being thoughtful with your gifts. Guessing will lead to uncertainty, which can amount to added stress. It does not hurt to be direct with the person that you are giving a gift to. That individual may appreciate the fact that you reached out to them about what they want.
Getting a list of ideas from the individual will allow you to be efficient with your shopping, and it will help you avoid getting any unwanted gifts. Both of which will reduce stress when it comes to shopping.
6. Experiences Over Material
This may be the best tip on this list. You must remember that a gift does not always have to be a material possession. Instead, it can be an experience.
Your parents may enjoy spending time with you more than any gift that you could get them. So, instead of getting them something material, you can tell them that you are going to take them out to dinner or some other activity that allows you to spend time with them.
This will eliminate all shopping that you must do, which will eliminate some stress.
7. Gather the Required Materials Beforehand
The last tip is to gather any required materials you may need before you get the gifts. This would include any wrapping paper, boxes, tape, or bags, that you may need to wrap your gifts.
It is incredibly frustrating to have all your gifts laid out ready to wrap and realize that you do not have any tape. This will prevent you from putting the gifts together, which will add unneeded stress to your day.
Conclusion
Overall, there are a lot of things that you can do to eliminate the stress that accompanies gift-giving. The most important thing is to think ahead. If you are thinking about the gifts, then you will have avoided a lot of stress already.