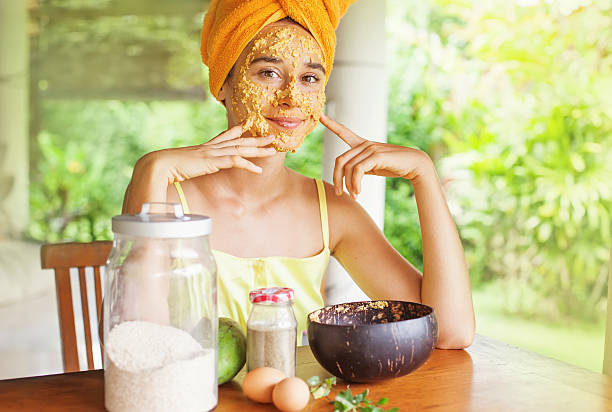 Acne has always been one of the major skincare issues since forever. It is common not just in women but in teenage boys and adult males too. It can be mild or severe depending on the individual's conditions. The most common causes of acne are excess oil (sebum), hair follicles, bacteria, and inflammation. These symptoms can be treated using a proper anti-acne skincare regimen which must involve suitable skincare products.
There are several ways of treating acne, depending on its severity. Mild to medium level acne can be treated using ayurvedic skincare products. These products are formulated with natural ingredients that target skin issues without leaving any harmful side effects. These are also good for sensitive acne-prone skin as they are sulfate or paraben-free products.
Some of the best ayurvedic skincare products to treat acne are
Anti-Acne Hydrating Face Wash
The journey to beautiful skin revolves around attending to it twice every day. The self-care influencers of today could not emphasize more on following a healthy day and night skincare routine religiously. This takes the nourishment and rejuvenation to a next level, provided the proper guidance and skin awareness.
For acne-prone skin, the first and foremost step is using the best face wash. This face wash must have oil-reducing ingredients with antibacterial properties. This will fight and remove the clogged dirt and sebum in pores which would prevent acne. Ayurveda regards Neem, Aloe Vera, Lemon, and Honey as the key ingredients of the best face wash for acne. Lemon and Honey give a hydrating effect which is what most acne-prone combination skin types require.
Organic Anti-Acne Face Mask
Once a week, your skin requires a proper step of love in the form of rejuvenation. Applying a face mask will do the job. With all the soothing goodness of Neem and anti-bacterial Aloe Vera, this 15-20 minutes treatment will give your skin much-needed healing with an amazing texture and matte look. Also, your acne will be gone after continuously using the mask for at least 1.5 months.
You can use an anti-acne mask to reduce acne and a hydration mask for healthy and moisturized skin. Don't forget to merge hydrating and clarifying the benefits of skincare products.
You may have heard of face mist and toner as two separate cosmetic products. That does not mean the products can't be more versatile. Optional for some, necessary for others, the herbal refreshing face mist with all the goodness of Cucumber will hydrate your tired-looking skin after immediate application. Also, if you are someone who does not like carrying big bags full of self-care products, you can use this mist as a toner in your day and night skincare regimen. Results would still be flawless. Mists are the best friends of oily and combination skin in summers and this step is necessary for maintaining healthy skin.
Light and Gentle Moisturizer
The skin which is highly sensitive to greasiness is likely to break out easily. A little shift in weather or summer humidity activates the oil glands to the worst level. Just the way you'll want to pick the best face wash for acne, your moisturizer needs to be skin-friendly too. The skin types most sensitive to breakouts are oily and combination, so it's best to watch out for what your skin is asking you and how it is shifting and adapting to the environment. For example, if you have combination skin, your skin might require a little bit of greasiness to fight the dry weather whereas in summers your skin needs more oil control. So light and gentle moisturizers are what you need in the summers mostly. In winters, you can choose a bit greasier moisturizer or you can combine your light moisturizer with light facial oil.
Most dermatologists and skincare experts don't recommend exfoliation for treating acne but it is not a universal rule. It solely depends on the person's acne conditions. A good scrub with anti-bacterial properties would combat acne without drying out or irritating the skin. So if you have combination skin with mild acne or oily skin with no acne, the scrub is your best pick.
This is a must-have for every skin type to prevent sunburn and to slow down the aging process. You might be wondering what a sunblock has to do with preventing acne? The answer is simple. When you stay outside in the sun for longer periods, your whole body temperature rises and your sebaceous glands are activated to release the oil which spreads on your skin and accumulates in your pores to cause acne. Therefore, a good sunblock with SPF 30 or more would be an efficient addition to the list of your favorite skincare products.
Final Thoughts
The relation of natural skincare products with acne is solely upon the power of natural ingredients over synthetic ones. You might to a proper ointment or treatments at some point if acne worsens for some reason. Also, your skincare cannot do all the job. You must also take care of your diet, stress levels, sleep routine, and hydration to prevent acne and other skincare issues in the long run.