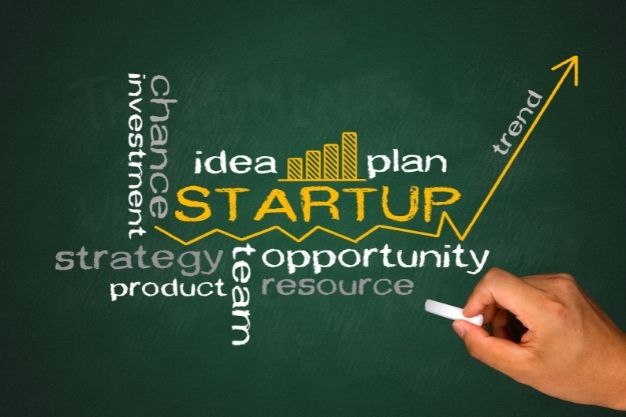 Small businesses are reigning supreme in 2022. Each month, a new business is popping out here and there in the world.
The current world has a huge base of consumers who want more products than you may think of. From daily essentials to OTT subscriptions, there is no limit to how much the population of seven billion can consume.
Now is the perfect time to make a new business startup and grow it profitable. Business comes with freedom, and it increases your earning capacity for you.
With all that, if you want to make your business a startup, you need unique startup ideas and have a healthy future in the coming years. You can come up with many business ideas, but are all of those ideas new and profitable in the future?
You can start a small pet service offering blog promotions through a blogging business or a bakery business. So, If you are looking for startup ideas, let me help you with some of the best startup ideas in 2022.
1. Pet Sitting Services
You can get into many businesses, but what about getting into that something you enjoy doing? For example, there are many people with a love of animals. They want services related to their pets, such as pet sitting, dog walking, and even veterinary clinics, to treat their pets.
If you are also interested in pets, I recommend setting up a pet sitting business in your town. Many pet owners need specialists to keep the company of their pets when they are out for work or out on trips.
With a pet sitting service, you can offer these pet owners in your town and create job opportunities for the people interested in pets.
It may sound funny, but the pet sitting business is indeed profitable in 2022. You can earn an excellent amount of money from a pet sitting business in today's time. So, what are you waiting for?
2. Digital Marketing
We have the word digital for every little thing in our lives now. But, in 2022, door-to-door marketing is rare. Instead, we have phone-to-phone marketing now. Digital marketing has taken over traditional marketing modules by tracking audience engagement in several search engines and social media platforms.
Billions of people use the internet and social media platforms. Digital marketers leverage the audience traffic and channel them to their business websites to increase sales.
Digital marketing initiatives are beneficial due to their cost-effectiveness, scalability, and generating profitable ROI. Many businesses are immensely profiting from digital marketing. For example, starting up a small SEO business or a digital marketing firm would be profitable in today's time.
3. Bakery Business
Who does not have a sweet tooth? Almost everyone has a craving for cakes. If not craving, cakes are inevitable last-minute desserts in any function, be it a wedding, birthday, or inauguration party. People can't have enough cakes.
You can profit remarkably from a bakery business in 2022. Yes, there are many bakery businesses around you for example rosas cafe, making the business a tough competition for you. Still, you can profit if you are innovative both in business and making cakes.
4. Fitness
People are now more fitness conscious in 2022 than you may imagine. The number of gyms is increasing both in cities and small businesses. People are going to the gyms or taking yoga classes now more than ever. If you have experience in the Fitness department, you can turn it into a profitable business.
Many citizens in your country are looking for fitness trainers to remain fit and healthy. You can either open up a fitness club or provide fitness consultancy online. In addition, some of your clients may ask for a fitness consultancy from home; you can arrange online fitness sessions for them.
You can also think about opening up a gym in your area. Who knows, you can create a brand with a chain of fitness gyms across different cities.
5. Solar Panel Business
The solar business is a growing and profitable business idea. However, the increasing lack of exhaustive and nonrenewable energy makes us rely on several other energy sources such as wind, water, geothermal, and solar energy.
Among all these alternatives, solar energy is the most effective and promising for the new future. Solar energy is available everywhere in the world, and they are eco-friendly. That is why starting a solar business is very convenient in today's time.
You can get into solar panel manufacturing or do a small business around the installation of solar panels. Selling solar panels will prove profitable since the necessity for solar energy is immensely increasing.
Conclusion
You can also be a freelance writer or an SEO practitioner and provide link-building tips to the businesses that need your service. Then, in 2022 you can turn your skill into a business. There are many such startup ideas that you can do work on in 2022. I would suggest choosing from the ones I have listed in this article.
About Author
Lucia Patterson was born and raised in New York. She is a passionate blogger and also a contributor writer at Lawyers Note, Lawyers Inventory,  Global Business Diary, The Global Magazine, Money Outlined & GetMeSeen. As an admirer of history and art, she keeps traveling around to places that have a story to tell.