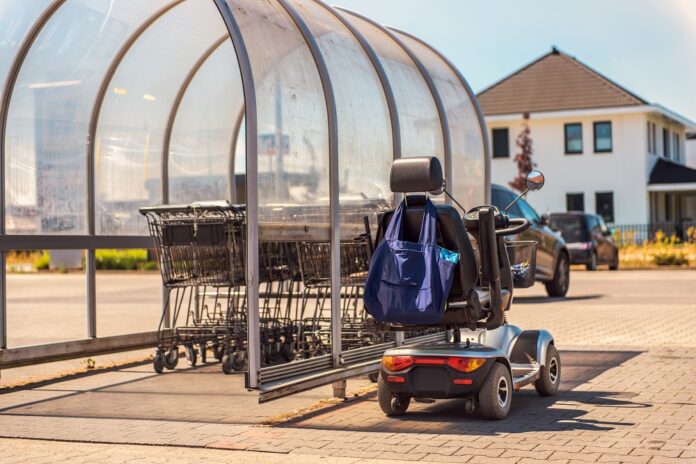 Mobility scooters are a great way to help those with limited mobility get around their everyday lives more easily. Whether you're an elderly person who needs assistance getting around your home or a disabled person looking for more independence, the right mobility scooter can make all the difference in your life. But how do you know which mobility scooter is the best for you? This guide will provide everything you need to know about choosing the right mobility scooter for your lifestyle.
Research is Key
It's important to do your research before purchasing a mobility scooter. Consider what type of terrain you plan on using it on, such as hills, rough terrain, or just flat surfaces like sidewalks. Knowing where and how you plan on using it will help narrow down the selection and ensure that you get the right scooter for your needs. This includes considering your weight capacity or if there is any special equipment needed for individual safety requirements.
Types of Mobility Scooters
The first step in choosing the right mobility scooter is determining what type best suits your needs. There are three main types of mobility scooters to consider: 3-wheel, 4-wheel, and foldable models. Each type has its own benefits and drawbacks that should be considered when making your decision.
3-Wheel Mobility Scooters
3-wheel mobility scooters offer excellent maneuverability and turning radius, making them ideal for tight spaces. They also tend to have more features than other types of scooters, such as adjustable armrests and adjustable seat heights. However, they may not be able to handle rougher terrain as well as 4-wheel models due to their smaller size and lower ground clearance.
4-Wheel Mobility Scooters
4-wheel mobility scooters are larger than 3-wheel models and offer more stability on uneven terrain due to their wider wheelbase and higher ground clearance. They also tend to have larger weight capacities than 3-wheel models, making them better suited for individuals who weigh more than 250 pounds. The downside is that they are not as maneuverable as 3-wheel models in tight spaces or crowded areas due to their increased size.
Foldable Mobility Scooters
Foldable mobility scooters are lightweight and portable options that can easily be folded up for storage or transport in a vehicle trunk or other small space. They typically have smaller wheels than 3- or 4-wheel models but still offer good maneuverability in tight spaces such as hallways or narrow pathways outdoors. The major drawback is that they usually have lower weight limits – typically around 200 pounds – so they may not be suitable for heavier individuals who need a larger capacity model.
Size and Weight Capacity
The first thing to consider when choosing a mobility scooter is size and weight capacity. Some models of mobility scooters are designed to hold up to 300 pounds, while others can handle up to 500 pounds. If you weigh more than the maximum weight capacity, then it's important to find a model that can support your weight. It's also important to think about how much space you have at home or where you plan on storing your mobility scooter when it's not in use. Some models are quite large, while others are small and compact, so be sure to measure out the area before making a purchase.
Features and Accessories
Another important factor when choosing a mobility scooter is its features and accessories. Mobility scooters come with different features such as adjustable speed control, a headlight for night driving, reverse gear for backing up, anti-tip wheels for extra stability, adjustable armrests for added comfort, and even cup holders for convenience. Additionally, many models come with accessories like baskets or covers that can make using your mobility scooter even easier. While these features and accessories may add to the cost of the device, they can also make life much simpler if you plan on using your device frequently.
Safety Considerations
Finally, it's important to think about safety when selecting a mobility scooter. Make sure that the model of scooter you choose has anti-tip wheels for extra stability as well as brakes that work properly in order to reduce your chances of having an accident or injury while using it. Additionally, look into additional safety measures such as reflective tape on the body of the device or bright headlights if you plan on riding at night or in low light conditions.
Choosing the right mobility scooter doesn't have to be complicated if you take into account size and weight capacity, features and accessories, as well as safety considerations, prior to making a purchase decision. With this complete guide in hand and some research under your belt, we hope that finding the perfect fit will be easy! With just a few steps taken toward finding what works best for you, having an extra boost of independence will be well within reach! Good luck!