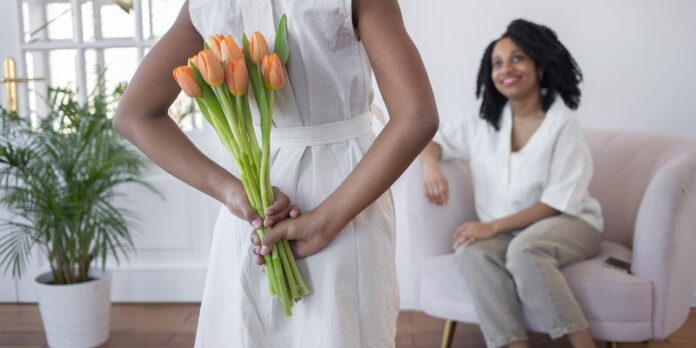 Every parent spends time, energy, and money to raise a child, so why is expressing gratitude to them so difficult? Despite the challenges, it is never too late to show appreciation for those who brought us into our world. This is how:
Customized Gifts
You can opt for a simple yet meaningful handmade gift for your parental figures. A simple homemade keychain can be an excellent gift. Personalized gifts show thoughtfulness and love. Your parents will appreciate the effort, and they'll be sure to notice it. Handmade gifts show appreciation to all the different parental figures and guardians in your life. For example, if you are thinking of getting a gift for a stepdad you can search for "gifts for stepdad" online to help give you ideas. For instance, if your stepdad loves watches you can buy him a personalized watch box. Having his name engraved on it will make it a special gift that he will appreciate.
Send Heartfelt Videos and Messages
Thanks to technology, you can record a video using your phone. A video for your parents is not only intimate but also unique. Instead of purchasing a card for each family member, you can send personalized videos with personalized messages.
These videos can be fun and expressive and can even include a message of thanks. You can also sing a song for them or recite a poem they can cherish years later.
Spend Quality Time With Your Parents
You can spend quality time with your parents as a family. It can help reduce the generational gap, create a space where both people can listen to each other without judgment, and promote morals and values. Tell them how much fun it is hanging out with them.
According to The Guardian, even if it's just watching TV together, make sure they know that spending time with them makes your day better. Your parents will benefit from these relationships more than you can imagine, so spend as much time with them.
Cook a Special Dinner for Your Parents
Cook them dinner in thanks for being such good parents over the years. If your parents like Italian food (like mine do), try making some spaghetti or lasagna from scratch with fresh ingredients like tomatoes from their garden or basil from their herb garden. Your mom might even teach you a few secret family recipes.
Be Grateful for Everything They Do for You
Your parents are probably the people who provide for you and make sure you have a roof over your head. They also did their best (and probably still do) at raising you right and ensuring that they don't have any regrets about their parenting style when you grow up.
So be grateful for all the stuff they've done for you—even if it was something as small as driving you to school or helping with homework every night. If they didn't do those things, then who would? And that's pretty cool of them.
Recognize Them on Mothers and Fathers' Days
These special days of the year honor the vital role of parents in the lives of children and is a popular time for families to celebrate and send gifts. Likewise, organizations and citizens also celebrate this day by recognizing exceptional parents. Almost every state has its events to honor exemplary parents, and many people organize these to give their parents a special day to express gratitude.
Simple Words
If you find it hard to find the words to say, consider using simple phrases. Simple words such as "You are the best" or "I am always happy to see you" can mean more than diamonds and money.
Tell them how much they mean to you. You can do this by saying things like "I couldn't have done it without you" or "You mean so much to me." Or try, "Thank you for being such a great mom/dad/grandparent/sibling." This is one of the best ways to show gratitude.
You can also choose to write down your appreciation for them. You can detail particular times when you felt loved by your parents or guardian. It's best to write this letter over time. Include the best memories and the reasons why.
You can also include a gift card for a spa day or a vacation and describe why you're grateful. The more you share with your parents, the more they'll love you. And of course, your parents will love it.
Conclusion
Acknowledging your parents for all their work for you is essential. Showing appreciation for what they have given or done for you is a great way to let them know that you care about them and their decisions. Try the following tips so that you can show your appreciation.
Jump to top