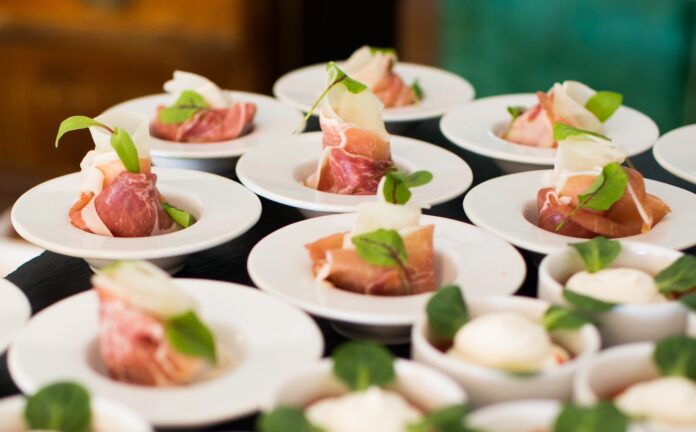 Whether it's a wedding reception, business meeting, or birthday party, catering services are becoming increasingly popular for events of all types. Hiring a professional caterer takes the pressure off the host and allows them to enjoy the event as much as the guests. If you're considering whether to cater your next event, here are some reasons why you should.
Stress-Free Planning
Planning an event can be stressful, especially when it comes to the food. With a caterer, you can relax knowing that they will handle everything from menu selection to food preparation to cleanup. This allows you to focus on other aspects of the event, such as decorations and guest accommodations. If you end up cooking food for your event on your own, you will spend hours in the kitchen. You may even underestimate the amount of time it takes to cook all the food you need, which will end up causing more stress as you struggle to meet your deadline for the event.
Variety
Catering services offer a wide range of menu options, from classic favorites to trendy new dishes. They can also accommodate special dietary needs, such as vegan or gluten-free options, ensuring that all guests are happy and well-fed. You can also choose to offer a themed menu, such as Italian or Asian cuisine, to add a unique touch to your event. There are many different catering services to choose from, so you can pick the one that fits your event best. For example, a fancy banquet will require higher quality food with locally sourced ingredients.
Professionalism
With years of experience and training, professional caterers have the expertise to deliver seamless service and exceptional food quality. They can handle unexpected changes or challenges with ease and keep the event running smoothly. Hiring a caterer also shows your guests that you value their experience and are willing to go above and beyond to make the event memorable. They may also be able to provide you with plates and utensils since they likely already have them on hand. They can also provide servers to make the experience even better for your guests.
Impress Your Guests
Is there anything better than delicious food? With a professional caterer, you can impress your guests with amazing presentations and unique dishes that they won't find anywhere else. From creative hors d'oeuvres to decadent desserts, the options are endless.
Cost-Effective
While it may seem like catering services are expensive, they can actually save you money in the long run. Caterers often provide their own equipment and supplies, eliminating the need for rentals or purchases. They also typically have access to wholesale pricing for ingredients, which means you can get high-quality food for a lower cost than if you were to prepare it yourself.
Time-Saving
Planning, preparing, and cooking food for an event can take up a lot of time and energy, especially if you're not experienced in the kitchen. By hiring a caterer, you can free up your schedule and spend more time enjoying the event with your guests. This is especially important for corporate events, where time is money and interruptions can be costly.
Whether you're hosting a small gathering or a large-scale event, catering services are a great option to consider. A professional caterer can take care of all aspects of the food, from planning to cleanup, allowing you to relax and enjoy your event. They offer customized menus to cater to your preferences and can accommodate any dietary restrictions or themes. With years of experience and expertise, they can provide seamless service that will impress your guests and make your event unforgettable.