Proteomics, a large scale study of functional structure of proteome, has evolved from Genomics.  In the past few decades, it has proved its competency and versatility globally for the development of several potential drugs to cure diseases to mankind. The Proteome is a set of proteins produced in any organism including humans. These sets of proteins differ from cell to cell and change dramatically over time to time.
Importance of Proteomics:-
Scientists do proteomics to investigate protein production rate, protein degradation rate, protein expression patterns, movement of proteins between cells & sub-cells, modification of proteins, interactions of proteins and others. The field of proteomics is very important because almost all the diseases are caused at the level of protein activity.
Moreover, proteomics is capable of correlating the involvement, modification and complexion status of certain proteins in a specific disease state. Multiple types of proteomics technologies are now-a-days combined with advanced bioinformatics to detect molecular signatures of diseases that are based on protein pathways. This way, by providing a wide array of information, proteomics can offer a fast track to commercialization and can enhance the manufacturing process of new drugs for clinical diagnosis and treating diseases.
How can proteomics help in preventing COVID-19?
The field of proteomics may help in tacking the current coronavirus disease across the world. Since the outbreak of the COVID-19 pandemic, scientists have been struggling to come up with new drugs and therapies for the prevention and treatment of the respiratory syndrome SARS-CoV-2. The development of new drugs, therapies and strategies needs a proper knowledge and understanding of the role that protein plays in the coronavirus or SAES-CoV-2 infection process.
A wide range of detection and identification methods such as one & two dimensional gel electrophoresis, high performance liquid chromatography, mass spectrometry (MS) and others are used to separate proteins from its complex mixtures. These techniques can detect the accurate protein interactions, protein expression patterns and cellular or sub-cellular distribution.
The MS-based detection technique has contributed with the best results so far, as this technique can provide simple and rapid detection of SAES-CoV-2 in both infected and recovered patients. A recent report has stated that multiple reaction monitoring mass spectrometry (MRM-MS) has identified S protein (a highly glycosylated and large type I transmembrane fusion protein) among recovered patients from COVID-19.
Current market scenario of global proteomics market:-
According to a report published by Allied Market Research, the global proteomics market size is projected to reach $49,978.8 million with a considerable CAGR from 2020-2027. As the Certain factors like rise in research and development expenditure, increase in number of diseases, surge in popularity of personalized medicines, technological advancements and others are majorly driving the growth of the global proteomics market to a great extent. In addition, during the outbreak of the COVID-19 outbreak period, proteomics has helped medical researchers to reveal point to care procedures, which in turn, led to increase the demand for proteomics among the researchers in the end use industries.
Furthermore, the abundance of knowledge and information offered by proteomics research makes a key contribution to the development of genomics research. At the same time, genomics and proteomics together play a major role in advancing the biomedical research, thereby, put a significant impact on the development of several therapeutic and diagnostic devices.
Currently, North America is holding the highest market share and is expected to continue its leadership in the approaching time, owing to surge in demand for drug discovery and advancements in biotechnology industries. With this drift on board, the global proteomics market is anticipated to gather huge prospects and exponential growth in the near future.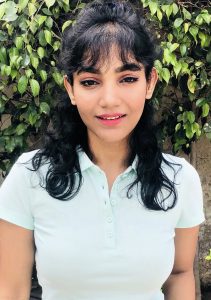 Author's Bio – Suchita Gupta is an explorer, musician and content writer. While pursuing MBA, she found that nothing satisfies her more than writing on miscellaneous domains. She is a writer by day, and a reader by night. Besides, she can be found entertaining her audience on social media platforms. Find her on LinkedIn & Instagram.