As seniors age, they require more assistance for daily living activities. Relocating can be overwhelming for people of any age, especially for seniors who besides the physical hassles, are affected emotionally and feel uprooted.
These problems are adequately addressed by Continuity Care Retirement Homes. Also known as life plan communities, they allow seniors to "age in place" at a single facility, even as their health needs change over time.
While they can begin living independently in a condo, other services, such as assisted living, skilled nursing, memory care, etc., are also available to them, should the need arise.
Since most seniors want to live independently for as long as possible, a resident can rent or purchase a condo within the community from a range of available accommodation sizes and styles. The price structure is tiered according to the amount and type of services needed or desired.
As the person ages and their healthcare needs change, they can continue living in the original condo for as long as possible and move into an on-site nursing or memory care facility if required. Continuity Care Retirement Homes have several advantages over other forms of retirement living, such as Independent condo living, Stress-free transition, Familiarity and community, On-site nursing care, Recreational activities, and Nursing and healthcare services, besides additional services.
These are generally comprehensive and flexible, wherein residents can change their program based on their needs. Apart from nursing and healthcare services, these retirement homes also provide detailed housekeeping, meal preparation and delivery, transportation, and emergency help if required. The all-in-one nature of these retirement homes is helpful for seniors and their families, with their independence respected, but help is also rendered when needed.
Factors to be considered after choosing a Retirement Location
Organization
Seniors with financial constraints may prefer church-related Continuity Care Retirement Homes, where people of all faiths are welcome. Here the church starts the organization and hires a healthcare management company to look after day-to-day management.
Some non-profit continuity care retirement homes have a charity fund to assist residents who have depleted assets and need assistance. Some even guarantee that they will not terminate care for residents who run out of money. But financially sound seniors may prefer the luxurious and expensive accommodations of a commercialized continuity care retirement home.
Types of Contracts
Mostly, services at Continuity Care Retirement Homes are categorized under four types of contracts offering three distinct levels of care, including independent living, assisted living, and skilled long-term nursing home services (LTC).
1.  Type A (Life Care or Extensive Contract)
This contract is considered to be an all-inclusive option with relatively predictable future expenses. It provides for prepayment of unlimited assisted living and skilled nursing care without additional monthly charges at the time when support is needed. In these types of contracts, a substantial prepayment is charged as an entrance fee for long-term care. The senior transfers the risk of future costs of Long- Term Care to the facility, which takes on more risk for future price increases.
2. Type B (Modified Contract)
This includes prepayment for long-term care services for a limited period, such as 30-90 days of assisted living or nursing care, before higher charges are imposed. At the end of the initial period, services are repriced at higher monthly fees. Both the senior and the facility share the risk of future increases in LTC costs.
3.  Type C (Fee-for-Service Contract)
This mostly comprises the lowest initial fees for independent living. Here the entrance fees are lower because prepayment for assisted living or long-term care is not included. When the needs for these services arise, they are charged at the fee-for-service level, at the prevailing rates at that time. Here the senior assumes the highest risk for LTC costs.
4.  Type D (Rental)
There is no one-time entrance fee. These are essentially pay-as-you-go for the senior who assumes all the risk for future price increases.
So Which Type of Contract Should You Choose?
If you are financially constrained, you may prefer the more predictable Type A contract, where you transfer more of the risk for future Long Term Care expenses to the Continuity Care Retirement Home. In the Type-A Contract, the monthly services fee entitles residents to the privileges and use of the Continuity Care Retirement Home for life, including nursing care in the skilled nursing facility should the need arise.
The monthly service fee does not increase more than the normal monthly Cost Of Living Adjustment (COLA) when the senior moves from independent living to assisted living and then ultimately to a skilled long-term nursing care facility. This is what the Continuity Care Retirement Homes refer to as their Lifetime Care program.
In other types of contracts, the fee for assisted living and Long Term Care will vary depending upon the prevalent fee-for-service cost at the time when services are needed. If you have sound financial assets, or a Long Term Care insurance policy, to pay for assisted living and LTC on a fee-for-service basis in the future, you may not wish to pay a large one-time entrance fee in a Type A contract, that you may never use, or may be able to pay easily for.
However, since the future is unpredictable, you need to make a decision you are comfortable with. Whether you are comfortable taking a certain amount of risk with a fee-for-service contract, or you prefer to pay more to rule out risk, or for that matter, if you have comprehensive long-term care insurance that suits one type of contract more than another.
1. One-Time Entrance or Buy-in Fee
As you might expect, fees and services differ widely between these facilities. Entrance fees vary dramatically depending upon the type of contract described above. They can be less than 130,000 CAD for a non-profit Type A contract or a rental contract. However, they can be anywhere from 325,000 CAD to over 1300000 CAD for luxurious private Continuity Care Retirement Homes.
2. Lifetime Guarantee for Your Senior
In a Type A contract, applicants must furnish full financial data, insurance coverage, and health history to qualify for acceptance into the Continuity Care Retirement Homes. The facility usually requires prospective residents to have total assets that are twice the amount of the entrance fee and monthly income from all sources, such as Social Security, pensions, and annuities (but not investable assets) to be one and one-half to two times the monthly fee.
However, some retirement homes guarantee that they will continue to provide all services, including skilled long-term nursing services, even if the applicant should run out of money in case the applicant has been approved. Many non-profit faith-based retirement homes also maintain a charity fund that they use to support residents who run out of money.
3. Adherence to Regulations and Years in Business
Look for retirement homes that are subject to multiple regulatory agencies, including state financial services, the Office of Insurance Regulation, or agencies with oversight of long-term care service facilities. Check agencies for complaints, violations, fines, etc.
Has the retirement home been granted accreditation through the Commission on Accreditation of Rehabilitation Facilities? Look for retirement homes that have been in business for several years, and have a history of making sound decisions and exercising stewardship during recession times.
4. Financial Solvency Check
Request the retirement home to provide you with the annual financial report, the actuarial report, debt ratings, debt covenants, and an annual test of their fund status and compare that amount with the balance of deferred revenue from entrance fees. Select retirement homes that have been overfunded in the past.
5. Financial Statements
Request the financial statements for the retirement home and check if they indicate a financially healthy organization, with net assets significantly larger than their annual budget, liquid assets approximately equal to one year's operating expenses, and sufficient reserves under state law.
6. COVID-19 Control Practices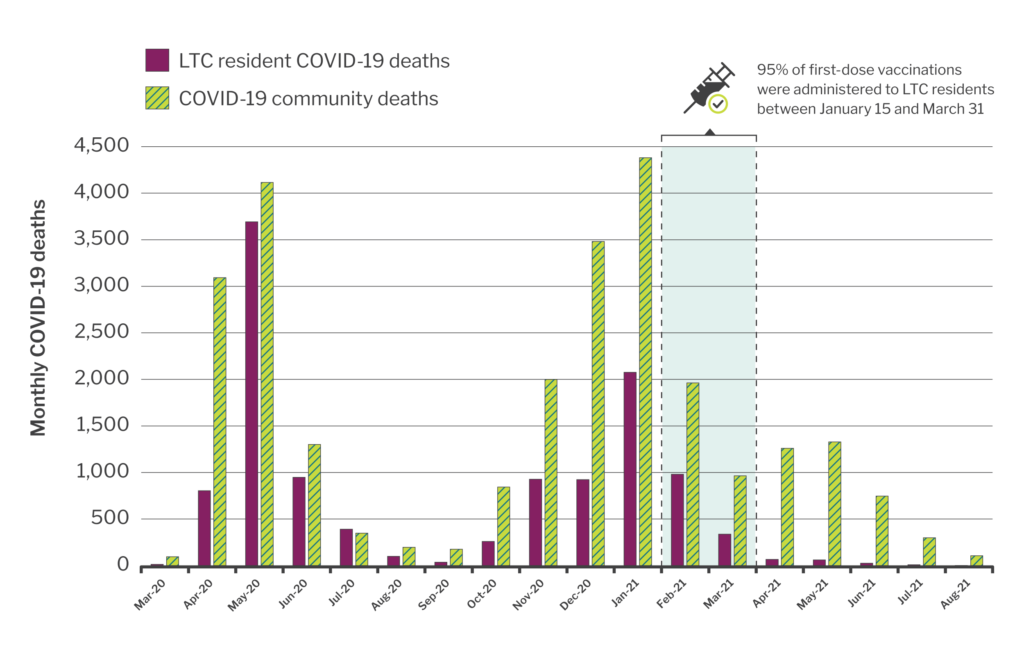 Ask the retirement to document when they implemented procedures for a total lockdown and the number of deaths from COVID-19 in their facility. Check with the state regulatory agencies for statistics on COVID-19 incidents at the retirement home.
7. Complaints or Reputation
Check for complaints to the regulatory agencies, or use Google search online. The retirement home should consistently appear in lists of the best retirement community, independent living, assisted living, and nursing home facilities in state publications lists. Check the local newspapers for articles, ratings, resident evaluations, etc. of the retirement home.
8. General Atmospheres such as Housing Conditions, Dining, and Amenities
While visiting the site, observe whether the residents are happy, and are interacting with one another. Do the apartments have modern amenities and can the temperature be controlled? What modifications are allowed?
Confirm how many meals a day are provided, and check the menus to see how varied the meals are and whether they can accommodate special dietary requests and your senior's tastes. Does the retirement home provide clubs, transportation, group travel opportunities, activities, a health club, and a pool with hobby classes and rehabilitation activities?
9. Residents' Association
Check if there is a Residents' Association that represents each resident who expresses concern about a certain service or would like to see changes. Meet a representative of the Association to see how they handle inputs and complaints.
10. Staff Credentials
Check the credentials of primary care employees, the types of their specialized training, or their ongoing professional training. Does the retirement home have specialists in memory care and senior assistance? How do they deliver assisted living for the six activities of daily living? Can your seniors stay in their primary home or do they have to move to a smaller room for Assisted Living or Long- Term Care?
These practices if followed well can ensure a comfortable and enjoyable quality of life for your seniors in their golden years!