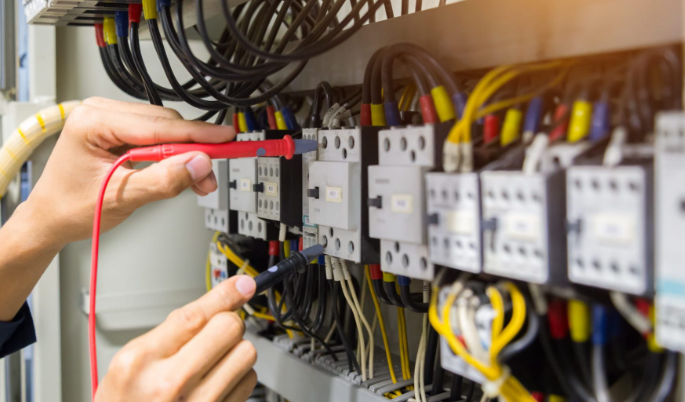 Electrical installation service is a highly regulated industry, ensuring that any expert who carries out the work will have been rigorously trained and qualified. It's important to choose the right electrical contractor for your project to ensure that all safety precautions have been taken into account and that your home is fitted with a high-quality service. It's also important that you find the right contractor so that your specific needs can be met. Here are resources for electrical installation services.
1. Online Reviews
The internet is the best place to start when looking for electrical installation service reviews. Electrical contractors who provide high-quality work will have lots of positive comments, while those who are less reputable and trustworthy will have a lot of negative reviews, or very few reviews at all. Both are red flags. You can also use online reviews to find an independent electrician who provides a service in your area. In this case it may be cheaper than a bigger contracting company that travels large distances for electrical installation service.
2. Check Credentials
Confirming that an electrical contractor is qualified to deliver the service you need is important. You can do this by checking that their business has been registered with an official body or organization and their current membership status. When registering for a membership, the contractor should provide all their contact details, including full address and telephone numbers. The registration should also list any insurance policies in place and any certifications they have received.
3. Check Their Work
It's also important to check a contractor's work history before you hire them. When choosing a registered service provider, contact their previous customers to find out what they thought of their service and to discover any problems they may have had. The more satisfied the electrical contractor's customers, the better the quality of their work will be. Alternatively, if you know someone who's recently had an electrical installation service carried out, ask them for some recommendations. You can check for residential electrical installs to see if they have had any problems with their work, and consider the recommendations they give you when you look for an electrical contractor for your job.
4. Ask for References
When choosing a registered professional electrical contractor, ask for references from previous customers who have had work done by the electrician. Also ask trusted family members or friends if they have any recommendations as to who could provide quality installation service. If a business has been operating for some time, it should be able to provide you with several references. You can also check an electrician's qualifications and registration status.
5. Look at the Company's Website
Many electrical installation service companies will now have their websites. Read over their website's information carefully before hiring them, as they will provide detailed information about how they work and how much they charge for services. Some of these companies will have hidden fees that you won't find out about until later, so pay close attention.  You should also find out whether they offer any guarantees on their work to ensure it's carried out to a high standard.
Conclusion
Although electrical installation service is regulated, there's still a risk that the work will be substandard or the contractor is not fully qualified. It's best to use only reputable contractors for your electrical installation service. When looking for an electrical contractor, you need to choose a company that can offer a wide range of services and products. Some companies only provide simple home maintenance and installation tasks, but others offer more comprehensive services.