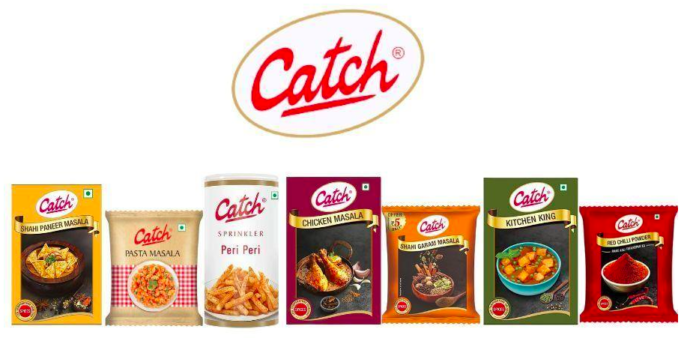 The mouth-watering taste of Indian cuisine is acclaimed worldwide. Prepared with a unique blend of exotic spices, each dish acquires a special taste and flavour. Be it sweet, salty, or sour, the right mix of ingredients helps to create flavoursome meals that are worth trying. In fact, recreating the taste of delectable, famous Indian dishes is easy too. You can find a variety of delicious food recipes to try in your kitchen.
However, while you try to prepare these dishes, the choice of the main ingredients—spices and masalas—makes all the difference. The purity, freshness, aroma, and quality of the masalas play a crucial role in giving the dish the desired flavour and taste. Fortunately, there are various top spice brands in India that offer a diverse range of spice mixes that are prepared to add vibrant and bold flavours to Indian delicacies.
In this blog, we'll take you on a flavorful journey, highlighting the 7 best masala brands in 2023 that are known for their authentic flavours and innovative blends that make your meals more delicious than ever.
1. Catch Spices
Catch is one of the best masala brands in India and has captured the true essence of regional Indian flavours. From traditional essentials like turmeric and cumin to speciality blends like Biryani Masala and Pav Bhaji Masala, Catch offers a wide range of options to suit every palate. With their stringent quality control processes and emphasis on sourcing the finest ingredients, Catch Masala continues to deliver the original taste of Indian cuisine to kitchens worldwide.
2. Everest
Everest is another trusted masala brand widely used because of its quality and taste. The brand offers an extensive portfolio of Indian masalas. Their varieties of masalas include classics like Garam Masala, Rajma Masala, Egg curry masala, chicken masala, and much more. The brand is the epitome of purity and freshness in every spice, which makes every dish one-of-a-kind.
3. MDH Spices
MDH is a renowned producer of high-grade masalas, which are an essential ingredient for preparing a variety of Indian dishes. With a focus on premium raw spices and meticulous manufacturing processes, MTR masala ensures that each spice blend is an explosion of authentic flavours.
4. Badshah Masala
Badshah Masala offers a range of aromatic blends that embody the essence of quality spices, enhancing the flavours of your favourite dishes. Whether you want to cook something ordinary for your everyday meal or want to prepare a special dish for your guests, these masalas won't fail you.
5. MTR Foods
A well-known masala brand in key states of the south, MTR masala powder has been tantalizing taste buds for over a century. Their masalas are crafted with the utmost care, capturing the authentic flavours of these rich Indian delicacies. Some of the most preferred masalas from MTR are turmeric powder, sambhar powder, tomato rice powder, etc.
6. Rajesh Masala
Rajesh Masala has gained the trust of Indian households by delivering tailor-made spices to meet consumers' demands. Their flavoursome Shahi Paneer Masala, Super Garam Masala, and plenty of other blended spice options by Rajesh Masala bring the unique and succulent taste of the region to your kitchen.
7. Goldiee Masale
The exclusive spices and masalas from the Goldiee Group are gaining popularity among countless home cooks and professional chefs alike. The company uses state-of-the-art technology to perform rigorous tests on food products, ensuring high product quality. Using Goldiee masale like Kitchen King Masala, Chat Masala, and others adds an irresistible aroma to the foods, making them delicious.
The aforementioned are some of the top masala brands in India that are ruling the marketplace with their premium products. So, experience the authentic taste of Indian culinary delights at home by choosing spices and masalas from one of these brands.