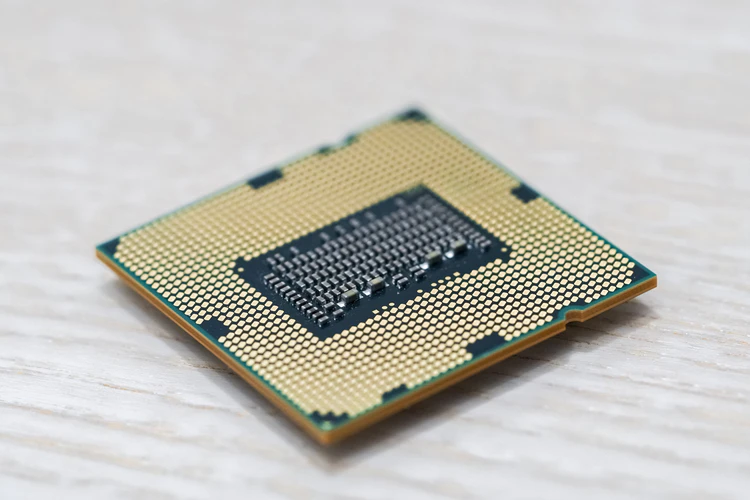 Games have evolved a lot in the past few years, and it is now the high-end level games that are not playable on average PCs. In addition, there are some games that require the best specification to run on your PC. So, it would help if you made sure that all of your components are up to the mark to have a smooth experience as a gamer.
Some of the most critical components you need to choose carefully include the CPU, RAM, Motherboard, and others. If you are a high-end gamer and like to push the limits of your PC, then you have to choose among the best brands. When talking about the most popular brands, the most common names that come to mind are Intel and AMD.
Intel VS AMD, Which Is The Best For Gaming?
Both Intel and AMD are very well known for producing some of the best gaming CPUs and other components of PC. When assembling a gaming PC, the choices often go down to choosing one of them. However, the most common question asked by almost all of the gamers before purchasing a PC is "AMD or Intel?" It becomes very tricky for them to choose one as both of them provide an excellent gaming experience.
You need to choose one of them based on your requirements and gaming preferences. While some people like to play high-end games in high graphics, others just stick with the games that do not require high configuration to run. For example, most strategy games or MMORPG games can run smoothly without having a high-end configuration. However, you might need some suitable components to handle the cutscenes and process.
On the other hand, high-end games need very good configuration to run. If you like to push your limit, then you have to choose flagship components. Now, both Intel and AMD provide many high-end and average CPUs for gamers. Selecting the CPU is crucial while building a PC because other components of your PC will depend on it.
The motherboard bridge is one of the things that can affect the performance of your CPU. You have to consider checking the specifications, price, performance, integrated graphics, longevity, overclocking power, service, availability, and others. So, let's find out which one is best for you.
Different Factors About Intel And AMD
Intel and AMD are known to be CPU powerhouses as they are the major players in the market. Therefore, you can get a powerful CPU from them at an affordable price. However, Intel was leading the market with some of the best-performing CPUs over the years. AMD came back in the game with the release of the Ryzen range 1st gen. In addition, AMD released some best and affordable CPUs in 2019 with the Ryzen 3rd gen series.
So, you need to look at some different things before choosing the CPU.
Details Of AMD and Intel 
AMD – The most important things that you need to consider are the specifications and price. AMD is very well known for providing affordable processors. However, most of these processors were entry-level, which helped them to offer them at low prices. With the Ryzen series, we have seen some expensive processors as well.
The Zen 2 processors from AMD are very high-end CPUs that come with high gaming potential. AMD features 32 cores compared to the 4-18 cores of Intel. The $490 Ryzen 9 3900X goes toe to toe with the $1100 i9-9920X from Intel Core, which makes them value for money and affordable. AMD is indeed one step ahead in the mid-range segment with their 3700X Ryzen 7 that competes with Core i7-9700K.
While the 9700K from Intel is known to be one of the best choices for gaming, the 3700C comes with more than twice the threads and a lower price. So, if you are looking for a gaming CPU at a cheaper price, then AMD is the best.
Intel – On the other hand, Intel's lower-power processors are far better than AMD. All the processors from Intel come with an integrated GPU that helps run some basic games and applications smoothly. Intel has dominated the market for a long time with its high-performing CPUs. The single-core and high clock speed of the CPUs made them ideal for gaming.
You will get Core i3, the energy level CPUs to Core i9, and X-series for high performance from Intel. Until the Ryzel chips, 3rd gen came to the market; Intel CPUs were the most common choice for gamers to push their limit. When turbo boost is enabled, you can get a higher speed from the base clock speed in these chips.
Conclusion
It is hard to say which one is the best for you as It depends on many different factors. Both Intel and AMD have some of the best processors. However, the price of AMD CPUs is lower compared to Intel. So, if you are looking for a CPU that is budget-friendly, easily upgradable, and multitasking, then AMD is the best choice for you.
However, if you are an average gamer, then you will benefit from Intel CPUs with single-core. The overclocking room and fast clock speed are perfect for value in the Intel processors. Although AMD is in a slightly better position right now, Intel can take the dominance any minute.
Kacee Christian is a freelance content writer and enthusiastic blogger. She is the co-founder of Exclusiverights. She contributes to many authority blogs such as Voiceofaction, Techrab, worldtech24, Newsprofy, Circleboxblog, Pluslifestyles.