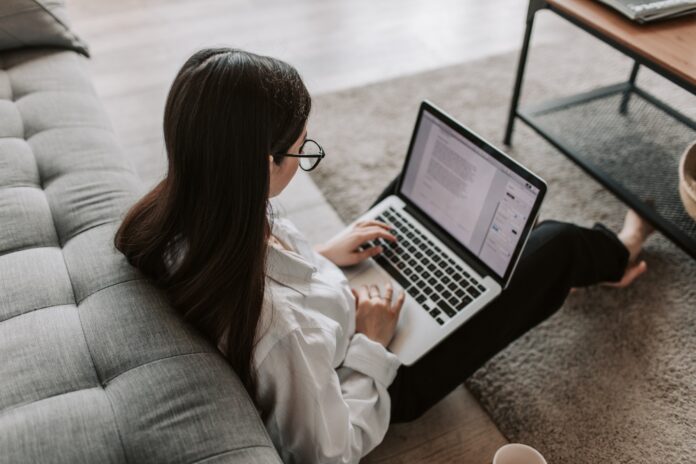 When you're able to write well, you can transform your entire world. Employers easily pay top dollars for professional writers and technical writers to join their teams. People read the books of incredible authors, and they listen to the songs of prolific songwriters. The interesting part of building this skill as a writer is that you can do it from the comfort of your own home. The key is to be intentional with your process. If you don't know where to get started, consider some of the best ways to improve your writing education from home this year.
1. Read More
If you want to be a better writer, you'll want to develop a consistent reading regimen. Consider how often you read books. If you can't think of the last time you read a good book, that is a problem. Whether it's a self-help book, a romance novel or a history book, begin to read at least fifteen pages each day. If you can read a full chapter, that's even better. As you read a chapter out of a book, process what you've read. Take time to highlight interesting or new words. Allow the writer's style to stand out to you. Don't just read to say you've read. Learn from the way the writer puts words together.
2. Take Courses
Because of the digital age and the internet, you can take virtual courses and learn from amazing writers. You get to create your own educational curriculum. Check out writers and authors on YouTube. See if you can find any free courses. There are many teaching platforms where you can purchase writing courses as well. If you're interested in diversifying your writing style, take courses in different subject areas. For example, think about taking a science fiction class from the comfort of your home. This is a great way to improve your storytelling writing or just to take a class that you feel like you would enjoy. If you're a lover of Shakespearean writing, consider checking out the course offerings of community colleges and universities. Many Ivy League universities offer free or low-cost classes in different fields. These non-credit courses will provide a certificate upon completion.
3. Do Daily Writing Prompts
Daily writing prompts are important because they help you develop the habit. If you talk to any incredible musician, they'll admit that the only way to improve their craft is to practice. You have to practice if you want to become a better writer. Do a Google search in order to find daily writing prompts. Print out a list of prompts to place near your laptop. As you finish one, cross it out. This process is a lot like journaling.
4. Create a Vocabulary Ritual
Your vocabulary ritual can go in tandem with your daily writing prompt. You can find ways to include your vocabulary into your writing prompts. A vocabulary ritual is essentially finding a word for the day. As you learn a new word for the day, add it to your speaking vernacular. Also, find ways to write that word in its proper context throughout your day. As you gradually build your vocabulary, you'll also improve your ability to properly communicate. As a writer, it's your job to communicate to your highest capacity. With new vocabulary words and understanding, you'll be able to crash through personal glass ceilings as you type.
5. Develop a Writer's Routine
Take a look at many of the influencers and YouTube content creators online. It's not uncommon for them to encourage their followers to have morning and nighttime routines. While you should maintain both of those routines, it's also great to maintain a writer's routine. Your writer's routine might include reading for a few minutes, writing for a few minutes and meditating for a few more minutes. When you sit down to write, keep a certain mug or a hot drink close to your desk. Set the mood by sitting next to a window with lots of sunlight. Consider turning off your phone or putting it in another room as you work. If you love to block out the noise and focus, consider putting headphones on your ears. Listen to brown noise, white noise or classical tunes as you type. By creating some consistency in your writing routine, it'll be easier to get in the zone and stay there to create powerful work.
Conclusion
As you work to improve your writing, know that your education is fully up to you. How far you go is up to you. If you choose to take your writing education seriously and invest in yourself, you'll be able to experience so much growth within the span of one year. Don't try to conquer or absorb everything in one day or week. Give yourself time to learn and grow. You'll be amazed at what you can do when you focus, take your time and learn.