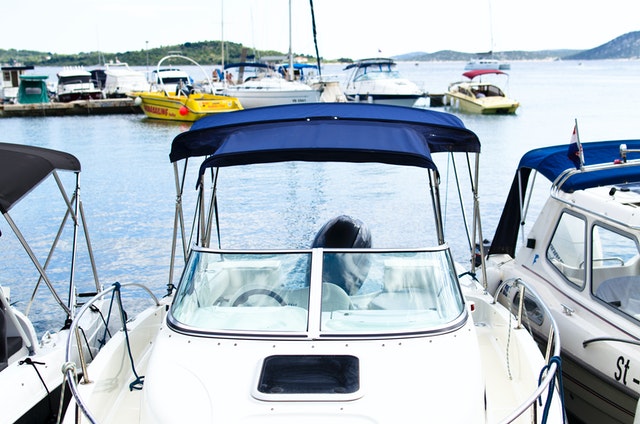 Buying a new boat can be as exciting as it is daunting; it's an investment that you want to make wisely. It may be tempting to jump into the design, the features, and the promise of making memories on your new boat the moment it hits the water, but pause long enough to consider these six essential things before buying a boat.
1. Getting Quotes from a Yacht Broker or Agent
Getting quotes from a yacht broker or agents is a great way to find out the value of a particular boat. As with any more significant financial transaction, it is essential to know the boat's market value you are interested in.
This value does not necessarily correspond to the price paid for similar boats, but it reflects your area's current market. Although the data on sold boats is not available to the general public, good brokers can give you an in-depth comparative market analysis of the boat currently on the market.
A surveyor can also act as a consultant. Some surveyors charge by the boat's value, and the seller usually pays the cost of fuel and a captain if needed. Regardless of whether you choose to purchase the boat, it's still a good idea to accompany a surveyor.
If the surveyor finds problems or defects during the inspection, you can either walk away from the deal or negotiate lower prices. Be sure to get a copy of any repair history to share with the surveyor.
2. Purpose of the Boat
Before buying, consider the activities you plan to do on your boat. Whether you'll be deep-sea fishing, going on a lake sightseeing cruise, or enjoying other water activities, you'll need a different boat size than someone who wants to cruise around.
Bigger boats generally have more amenities and features but cost more to purchase, store, and operate. For your first time, test-drive several sizes and compare their sizes.
3. Considering the Number Of Passengers
Before buying a boat, consider the number of passengers you intend to take. Boats are not all designed to carry the same amount of passengers, and you should consider your captain's experience and common sense.
According to the American Boating Association, the number of passengers isn't as significant as the weight. Ideally, a boat can carry about 600 lbs of passengers safely, and otherwise, you will end up with a too-small boat.
4. Insurance
Before buying a boat, you should get insurance. There are several factors to consider when selecting insurance coverage. The first thing is to determine the boat's value, which means you should know the agreed-upon value and its market value. Personal umbrella insurance will compensate you for the cost of the boat if it's completely wrecked. Market value policies also factor in the depreciation of the boat. You can save money on your premium by choosing these factors.
5. Condition of the Boat
When buying a used boat, you must check for rust and corrosion on its hull. Boats are commonly exposed to saltwater and corrode most metal parts. If the hull is scuffed or discolored, the corrosion is likely due to exposure to salt.
If the boat has sunk, the waterline will probably show evidence of extensive corrosion. Checking the engine serial number is also a good idea. If the engine's serial number is visible, the seller should provide you with information about its previous location.
6. Documentation
Purchasing any boat will require documentation, such as income and tax records. Older boats may have hidden damage or issues that negatively affect their market value. Even with the higher interest rate, older boats may still qualify for a loan.
However, they may require a marine survey. Finally, some lenders will not finance a boat over 20 years old. When you choose the right type of loan for you, read the fine print.
Conclusion
When buying a boat, one's budget and available space are only two of the numerous factors that are vital to consider. These, however, will likely be among the most critical considerations though. These criteria will result in a boat that fits your needs, matches your desires, and is within your means. All boats aren't equal and careful study, planning, and consideration will make the difference in determining whether your boating experience will be enjoyable or disastrous.