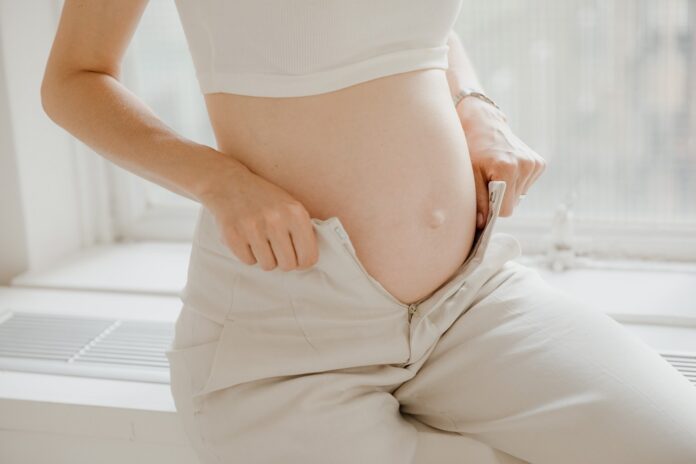 If you're expecting a new baby soon, you're likely thinking about all the new items you'll need to add to your household. As your infant grows, you may need to baby-proof your home, but before your little one can start discovering their surroundings, you'll need some essential items to keep your baby safe and comfortable. If you're putting together a baby registry so your friends and loved ones know what to purchase for you and your bundle of joy, here are some essential items that you'll need as a first-time mom.
1. Diapers
When you think of babies, one of the first things that may come to mind is diapers. Babies use lots of diapers, especially as newborns. When your loved ones pitch in and purchase diapers for your little one, it may be easier for you to keep your budget intact. In addition to the diapers, you may also want to request items that make the diaper-changing process more efficient, such as talc-free powder, diaper rash cream, and baby wipes.
2. Crib and Accessories
Your baby will need someone comfortable to sleep which is why a crib is a practical and thoughtful registry gift. If you've already purchased a crib or you want to purchase this item yourself, you can include crib sheets and mattresses on your gift list. Select the designs you want for these items so your loved ones will know to purchase items that are in your baby's nursery color scheme.
3. Baby Carrier
If you want to keep your baby close to you but need to have your hands free, a baby carrier makes a great gift. As a first-time mom, you're likely going to be much busier than usual and you may need to comfort or soothe your baby while you take care of other tasks. An item like the Sunveno baby carrier makes it easier to carry your baby while you're running errands attending an event. The carrier has a fanny pack so you can store your personal items, as well as ergonomic straps that make the carrier easy to use for hours. The soft material and sleek design also ensure that your little one is cozy and comfortable.
4. Baby Monitor
Once your baby arrives it's natural for you to want to spend every waking moment admiring your little one and making sure they're safe. However, there are times when you and your baby need to rest. You may also need to complete tasks in other parts of the house while your baby is sleeping. You can add a baby monitor to your registry so you can see your baby no matter where you are. This device allows you to calm your baby down with your voice if you can't get to them right away. You'll always be able to see if your baby is safe and you can use this gift as your child grows to watch them as they play. You can choose from more traditional monitors that make it easier to watch your baby when you're at home or select a baby monitor that connects to your smartphone so you can keep an eye on your little one even when you're away.
5. Baby Bathtub
Bathing your baby for the first time can be a memorable experience that will help strengthen the bond between you and your infant. Add a baby bathtub to your registry so your friends and family can purchase the item in the colors and designs you prefer. You can also request some of the items that go with the bathtub, such as gentle body wash, washcloths, towels, and baby shampoo. You can also request that your relatives give you gifts that will make bathtime more relaxing such as a diffuser for essential oil or a playlist of soothing music that will keep you and your baby calm.
Keep in mind that you may need a few items for yourself as you enter this new phase of your life. Don't be afraid to add a few mommy-friendly items to your registries, such as skin cream or essential oils for relaxation. The better you feel, the better you'll be able to care for your new baby and enjoy the experience of becoming a mother for the first time.