Like all other electronics, keyboards need proper maintenance and care for optimal performance and durability. Whether you own a keyboard for private practices or commercial productions, you must take good care of it to enjoy its functionality for longer.
Humidity, dust, sunlight, children, and pets are some of the things that can ruin your instrument. You must protect the keyboard at all times when not in use to minimize the effects of the environment and handling problems that could lead to system failures.
In this article, we focus on keyboard covers that protect against dust. Keeping dust off the keyboard ensures that it stays functional and maintains its esthetics. Therefore, you must find an appropriate keyboard cover to protect it when idle.
Do You Need a Keyboard Cover?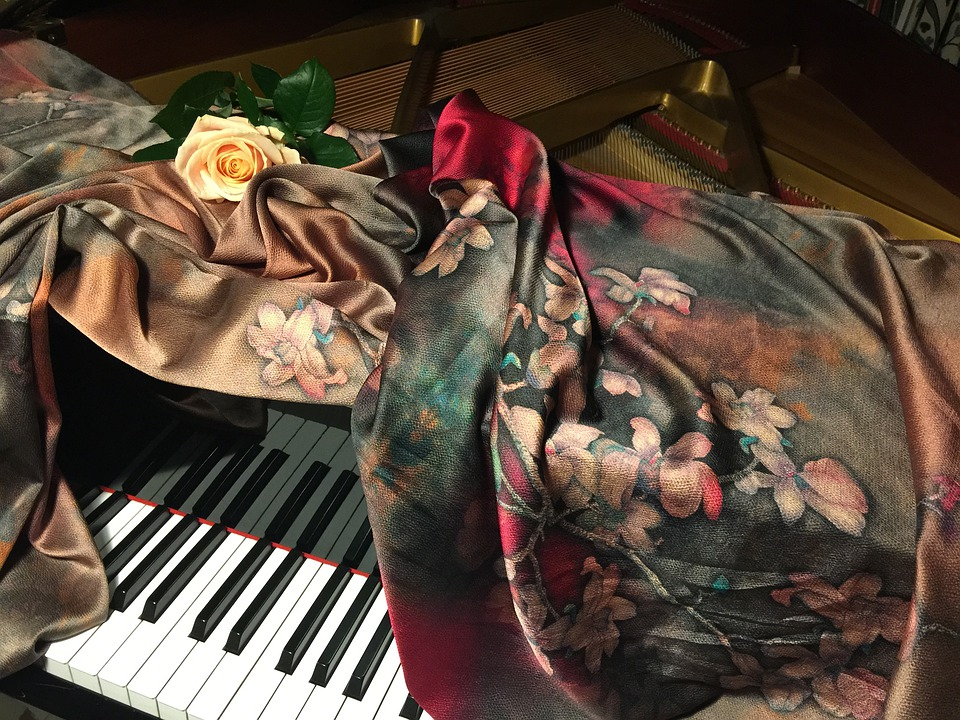 Musical keyboards can be expensive, and maintenance and repair costs are significantly high. An inspection alone can cost you $35. This amount will go high according to the amount of damage your keyboard sustains.
Why would you want to pay for keyboard repair for damages that you could prevent? You should only be worried about keyboard damages when it is mechanical or electrical. For dust-related problems, you should use a Yamaha p45 dust cover for your keyboard to hinder them from happening.
Although you can temporarily use any piece of cloth or blanket to cover the keyboard, it is inevitable to get a permanent solution to keep all the dust off your precious instrument.
How Do You Identify the Right Dust Proof Keyboard Cover?
There are many vendors selling keyboard covers. But if you want the perfect solution for dust protection for your keyboard, you must know what you need. Not every dust cover will fit your keyboard and preferences.
Follow these simple tips to choose a dust-proof cover that fits your new keyboard.
1. Find the Appropriate Size
Keyboards vary in both shape and size. There is possibly not any one size fits all keyboard cover solution to your needs. Your keyboard is unique in every way. When you buy a cover to wade off the dust from the new keyboard, you must make sure that the cover is the most suitable for it.
Keyboard cover manufacturers have options that fit your keyboard. You can find one by asking the manufacturer or seller about a specific keyboard model. This approach makes it easier because pianos of the same model are always similar in design, shape, and size. Making covers for grouped models is an easier way to serve the wide range of models in the market.
However, not every keyboard cover manufacturer has the details on every keyboard. Some keyboards can fit the same size, although they are of different models. In such cases, you should understand the sizing of the keyboard. But this concept should not worry you. It is advisable to contact the seller and ask them for the best recommendation.
2. Cover Material
There are many materials in the market for making keyboard covers. But how do you identify the best cover material for protection against dust? You must identify your condition and needs.
Ideally, the cover material should not contribute to the heating of your piano as it would cause warping. Also, it should not be rough to scratch the surface. Pick something that is also easy to dust without having to take it off the keyboard during your routine room cleaning and maintenance.
Vinyl is the most common keyboard cover material, but you can also consider quilt – a water-repellent fabric that keeps your keyboard dry.
3. Design
Keyboard cover manufacturers spend more time and money to incorporate various designs and features into their products. Some of these modifications may alter the value and cost of the covers, and you would want to determine if they are essential to you when buying the cover.
The appearance of the cover can add to your home decor needs to improve general appearance. While heavier models of covers can provide more protection against water and dust, they are not the best option as they might cause too much pressure on the keyboard and set it out of tune.
Do you need a full-length or minimal design cover? You can choose the level of protection you need. Full-size covers may be heavy to lift when you use the keyboard, but they cover your instrument entirely, including the stand. You can also pick a cover with straps to securely hold it onto the instrument even while transporting it.
4. Your Budget
How much are you willing to spend on protecting your new keyboard? You do not need to break your bank to achieve your goals. While the decent keyboard covers are not the cheapest, you can find a valuable product that can do the job at pocket-friendly rates.
However, you have to be willing to compromise on some of the features that come with dust-proof keyboard covers to find a valuable product at a lower cost.
Summary
Keyboard covers are a must-have for your new instrument. The cover you select must offer maximum protection against dust and spillages. Understanding the type of cover you need makes it easier for you to find one faster. You can save a few bucks by checking various stores for the best-value keyboard cover. However, you may end up spending more time finding the best choice for your pocket, but it is all with it.