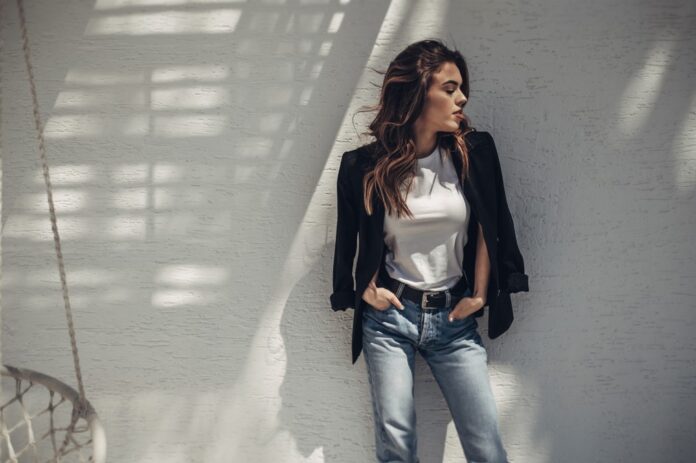 Many people want to look their best, but they don't know how exactly to do it. The people in the fashion industry use tricks to look their best, and you can, too. There are many different options you have available to you, even if your wardrobe is not gigantic. You can easily make alterations and additions with flair and accessories. Just think outside of the box and use your intuition to mix and match your fashion. Try these 4 tips to enhance your aesthetics and fashion sense.
Study Fashion
When you know better, you do better. Learn as much as you can about fashion. You can learn a lot by simply reading fashion magazines and watching fashion television shows, such as new designers and trends. You'll also get inspiration from the outfits you see. Don't forget to look back through history to gain even more inspiration. You can even find fashion classes if you want a more formal education. Some people even turn a love of fashion into a prosperous career. Studying fashion will help you learn more about it. It will also help you learn about how to alter your fashion so you have a fresh look at all times. It will teach you how to accessorize and add flair to your outfits.
Airbrush Tanning Solution
Have you ever noticed how great some people's skin looks? If you thought that they were born that lucky, think again. When you notice people who have even skin tone over their entire body, that may be the result of an airbrush tanning solution. We all know the negative impacts of too much sun exposure and tanning beds. Airbrushing gives people a safe way to tan their skin, adding a glow to their appearance. Having tan skin looks nice, and being able to do it without a tanning bed or under the hot sun is even better and more simple. This is a great way to get a good color on your skin to enhance your fashion sense.
Permanent Makeup
Not all of us have time to get dolled up every morning. You can save time putting on makeup by getting permanent makeup. Permanent makeup generally refers to makeup tattooed onto the face. Some people will get permanent lip liner or permanent eyeliner. The results last for years, but the results do wear off eventually. You can always add regular makeup on top of the permanent makeup. Permanent makeup is a good way to go if you do not like putting on makeup everyday. It can make getting ready a lot easier and faster. However, because it is a tattoo, it is permanent and cannot be undone once it is finished. There is always time for permanent makeup, so be sure to look into it and see if it is a good option for you.
Upgrade Casual Attire
Most people focus on evening attire or professional attire in regards to the wardrobe. While there are important areas in every person's closet, it's important not to forget about casual fashion. You don't have to look rugged when you leave the house for a small errand. Buy matching sweats. You should also have stylish jeans and gym shoes available in numerous different colors. Don't forget tee shirts and hoodies. The best way to look great when wearing casual attire is to wear properly fitted items. Stick to items that fit you well.
Looking great starts with some basic actions. Wear appropriate and clean, matching clothing. Focus on your skin to make yourself shine no matter what you wear. Then build off wardrobe basics to proudly show your style using your clothing.