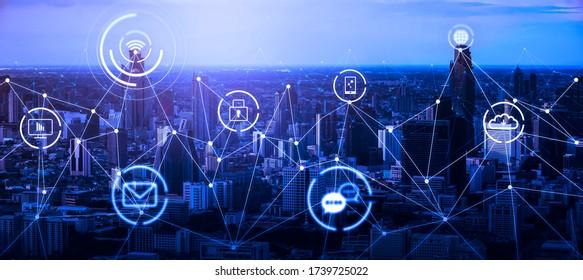 The pharmaceutical market is expected to change in terms of research and innovation as the technology is contributing its wonders to the research and development and process development.
Cloud computing has come upon the board to fasten innovation and to overcome the challenges that the pharmaceutical market faces.
The data-driven from survey of the Healthcare Information and Management Systems Society shows that 83% of pharmaceutical companies are already using cloud technology.
Yes, as cloud technology promises data quality which is great support for the pharmaceutical companies to increase sales and give practical ways for clinical trial site managers to communicate across the world for market growth, companies are inclined towards Cloud technology rapidly.
Let's see the further benefits of cloud technology and how it is helping Pharmaceutical companies.
1. Cloud technology allows huge data to store, and secure sensitive information
Pharmaceutical companies have to deal with a huge amount of data for clinical trials and research, which needs to be stored in a safe and secure place.
The data includes observation and outcome of clinical trials, electronic health records, patient statistics, healthcare outcomes, etc that are such important and sensitive information that can be stored in the cloud system.
Why are companies putting trust in the cloud environment?
Lately, companies have realized that cloud technology is a more reliable and secured platform than on-premise solutions. Moreover, they are appreciating ERP's role in improving process efficiency.
Continued security monitoring and quick response are some important factors that pharmaceutical companies are acknowledging in cloud technology.
In addition to this, the technology can identify security issues quickly and make necessary updates for better security purposes.
2. Because it helps researchers to speed up the drug development process
If we see the traditional way of the drug development process, it takes almost 10 years, starting from initial discovery to the marketplace. Such a process is not considered feasible now, as the population increases and new diseases arrive every year.
Therefore, researchers are seeking a way that supports them to complete the mission-critical R&D work in a short span of time. The ERP solution has helped them to streamline purchase requests, improving collaboration, and also it is good in optimizing resource utilization.
3. Cloud technology helps companies become agile and flexible
There is a fluctuation in budgets and resources in drug manufacturing projects, in such scenarios cloud technology enables them to quickly scale up and scale down resources and team strengths depending on a project's specific requirements.
Also, it's beneficial for companies to make the go-to-market strategies.
4. No extra cost for additional hardware, and no additional headache for maintenance
Companies have to spend a lot on systems and hardware when the new employees come, or the new projects take place.
Storing the data is the most crucial thing for pharmaceutical companies as it is used in clinical research and drug development.
More devices and hardware require maintenance and for that companies have to hire a team for that task, which is time-consuming and unproductive.
Cloud-based systems eliminate such problems and give easy access to researchers, they can store the data online without covering their system space.
5. Cloud technology systems take care of the cost of  maintenance, security, and tech-team
When it comes to data, the major concern is its security and maintenance. Cloud technology is such a service where a company can give responsibility to this service provider to take care of data security and data maintenance.
This remote service which is independently operated by different companies will charge the company as per their requirement. If a company wants to store a tremendous amount of data then they have to charge them accordingly.
Since the Pharmaceutical companies have to deal with some confidential details that should be stored securely for a long time,  they are adopting such technology to reduce the risk of data loss and to manage the data efficiently.
6. Cloud system comes with Strict rules and regulation
This highly secured cloud system enables pharmaceutical companies to regulate the data smoothly and swiftly, also it enables companies to meet various compliance requirements.
Cloud technology helps companies in improving visibility and control over their business, starting from material and products to their final deliveries.
Another benefit, Cloud technology is providing pharmaceutical companies is, data security and access control. Data breaching is a big threat in companies therefore cloud technology provides data security features like access control, data encryption, and server-based processing.
Cloud system allows users to trace all the data regarding the procurement of raw materials, consumption, and disposal, this helps companies product innovation and product data management.
7.  Which are the 3 top cloud providers in the market?
This is the most popular cloud service provider in the world, with the offering of 165 fully-featured services, it is considered as the most adopted and appreciated cloud service as well.
AWS had captured a whopping $25.6 billion in revenue in 2018 and generated 7.2$ billion.
It is a Cloud service developed by IBM, this service is mainly for businesses. The service provider includes  IaaS, SaaS, and PaaS services via public, private, and hybrid cloud models.
Compute, Network, Storage, Cloud Packs, Management, Security, Database, Analytics, AI, IoT, Mobile, Dev Tools, Blockchain, Integration, Migration, Private Cloud, and VMware.
Google cloud offers almost all the services to AWS and Azure such as storage security, database, AI and machine learning, virtualization, DevOps, and more.
$8 billion revenue had been noted of the google cloud in 2019, its third most used application by the companies and businesses.
Conclusion
Cloud technology is shaping up the pharmaceutical industry with its advanced features and service. There were many clinical trials and research done during the pandemic time, and cloud technology has contributed its services to speed up the process. IT healthcare industry which progressing well in Pharmacy app development and Telemedicine have started using cloud technology to make the healthcare process easy and fast
Countries with a huge population like China and India are adopting cloud technology at a great pace, to overcome the challenges regarding data security and management. As countries like India are promoting research and development for innovation and bringing change to standardized processes, cloud technology is a great support to government and Pharmaceutical companies.