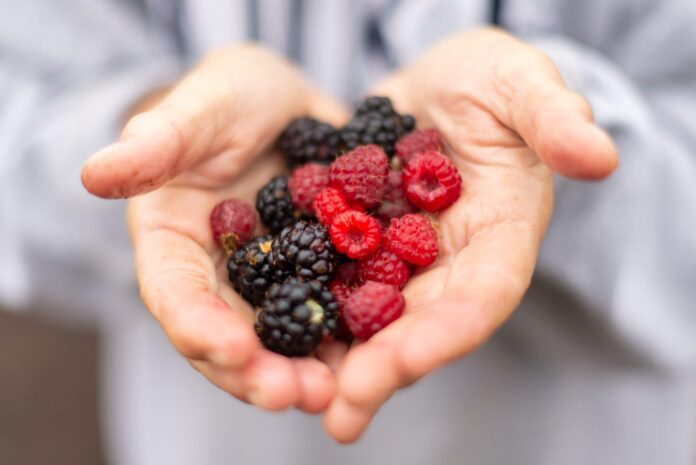 Waking up with stiffness and inflammation in your joints is very uncomfortable. You might even regularly take over-the-counter pain medications or a prescription to relieve your soreness.
The U.S. Centers for Disease Control and Prevention (CDC) states that 22.7% of American adults have doctor-diagnosed arthritis. Of those, 15 million experience extreme pain that impacts their performance.
Taking medicine is fine. However, there's evidence that the following 10 foods can help reduce joint pain.
1. Fish Oil
Nearly everyone knows the importance of fish oil to cardiovascular and mental health. However, omega-3s also have anti-inflammatory benefits that provide joint pain relief.
A 12-week clinical study found that participants had less morning stiffness and tenderness after consuming fish oil daily. Their condition deteriorated substantially one to two months post-trial.
You can add more fish oil to your diet by eating salmon, sardines and trout.
2. Turmeric
Several spices and herbs are effective at helping reduce inflammation — yet none might be as powerful as turmeric.
Turmeric — a common spice in Indian cuisine — contains high levels of curcumin. Curcumin boasts anti-inflammatory and antioxidant properties that help manage inflammation, pain and weight gain.
One study found that a 50-milligram (mg) dose of curcumin twice daily for a month reduced osteoarthritis-related symptoms by 94%, with fewer side effects than prescribed medicines.
3. Cruciferous Vegetables
Cruciferous vegetables like Brussels sprouts, kale, cauliflower and broccoli contain antioxidant properties known as flavonoids. Flavonoids fight off free radicals in the body and are considered anti-inflammatory, antibacterial and antiviral.
Free radicals are known to cause several conditions and diseases when left unchecked. The antioxidants in cruciferous vegetables help prevent cell structure damage and may even be effective against colorectal cancer development.
4. Berries
Some people stick their noses up at fruit because of the sugar content, but they'll miss out on excellent antioxidants. Berries, in particular, are highly effective at reducing joint inflammation.
In addition to being extremely tasty, polyphenols — which protect cartilage — and flavonoids are highly prevalent in blueberries. One study even found that these biomarkers decreased pain and stiffness in osteoarthritis patients, improving their ability to perform daily activities and gait after consuming blueberries for four months.
5. Nuts and Seeds
Vegans and vegetarians can reap the pain-relieving benefits of omega-3s by eating nuts and seeds.
Alpha-linolenic acid (ALA) is commonly found in plant-based omega-3s and is crucial to our body's health. Eating more walnuts, flaxseeds and their oils will ensure you receive enough ALA to reap the rewards. For instance, flaxseeds contain 45%-55% of ALA, while walnuts contain 5%-10%.
Other sources include chia seeds, pine nuts and almonds, which all help reduce inflammation and connective tissue pain.
6. Olive Oil
Different oils deliver various flavors to enhance our favorite dishes. However, you might want to stick with olive oil if you experience inflammation and joint pain.
Aside from being one of the healthiest unsaturated fats, olive oil has proven benefits for reducing rheumatoid arthritis symptoms — even topically. A study showed improvements in joint achiness when people used olive oil to massage tenderness.
Use extra virgin olive oil to saute your food or as the base ingredient in homemade salad dressings — but be sure to limit your serving size. A little goes a long way.
7. Legumes and Beans
Legumes and beans are an ideal source of protein and fiber with loads of anti-inflammatory and antioxidant flavonoids. Vegans and vegetarians should also eat more lentils, black beans, chickpeas and pinto beans to get enough essential minerals.
A recent study of those living with rheumatoid arthritis found that plant-based diets that include legumes and beans have a 53% reduction in inflammatory pain.
8. Green Tea
Green tea is one of the most popular drinks worldwide, comprising catechins as its most significant active ingredient.
Medical research shows that green tea catechins can protect skeletal muscle cells and prevent muscle loss. As a result, green tea might benefit older adults with osteoarthritis and pain as they age.
9. Root Vegetables
People with joint pain, inflammation and rheumatoid arthritis should consider adding more root vegetables —garlic, ginger, onions, turnips — to their diets.
One clinical trial of 80 post-menopausal, overweight or obese women indicated that 12 weeks of consuming garlic might significantly reduce osteoarthritic knee pain by decreasing inflammation.
Root vegetables have a positive effect on the gut microbiome by providing ample amounts of fiber to prevent inflammatory biomarkers. Additionally, they help increase adenosine, known for its pain-relieving outcomes.
10. Bone Broth
There's a reason why bone broth is often called "liquid gold." You simply can't avoid its lotion-like effects on creaky joints.
Bone broth contains high glucosamine, chondroitin, amino acids, and calcium to promote healthier bones and ligaments. Cooking animal bones for an extended period also produces a similar substance to the collagen in our limbs.
A German study revealed that 10 grams of hydrolyzed collagen led to a 78% decrease in hip, shoulder and knee pain in 100 participants after 12 weeks.
Eat Healthier Foods for Reduced Joint Pain
What you eat can substantially impact how much joint pain and inflammation you feel. Consuming these 10 foods can help you perform your daily activities with greater ease and less discomfort.
Author Bio:
Jack Shaw works in the men's lifestyle niche and is senior writer at Modded.com. In his free time, you can find him taking long drives with the windows down listening to his favorite music.