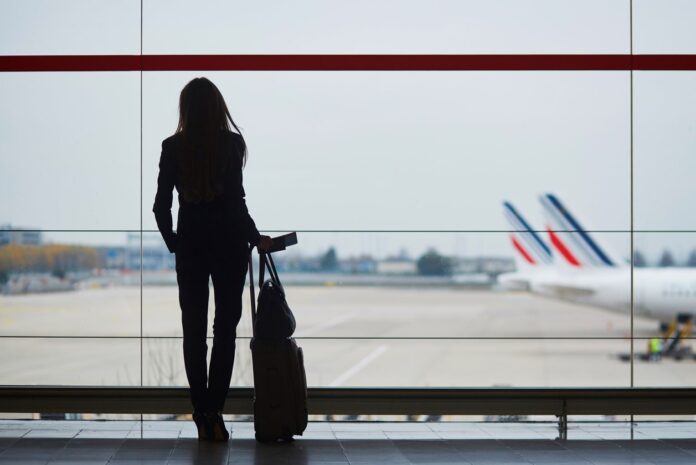 Many of us will travel to see family and friends as the holiday's approach. Whether flying across the country or worldwide, you can do a few things to make your journey as smooth as possible. Here are some easy tips for flying, no matter where your final destination may be. Happy travels!
The best way to get home from your travels is by flying.
Flying is one of the easiest and fastest ways to get home from your travels. With new advancements in technology, booking flights has become a breeze. With various price points depending on the type of ticket chosen, it can make an excellent option for those wanting to return home conveniently and affordably. Airplanes move at high speeds, allowing travelers to cover large distances quickly. Plus, the bonus of getting up in the air means fantastic views along the way! Despite all its advantages, flying comes with risks. Stay updated on regulations and advisories related to your flight before taking off, as it can help ensure a safe and comfortable journey home.
Plan to decrease stress.
Planning ahead when traveling through an airport can drastically reduce stress regarding airport security, ticket check-in, and airport shuttle. Try arriving at least two hours before your scheduled flight to give yourself time to get organized and complete the necessary paperwork. Bring a copy of your ticket, so you can check in and get your boarding pass easily. Have all your items ready for security well in advance; keep track of liquids and remove electronics from your bag before you get in line. To make transportation a breeze, book an airport shuttle ahead of time so that there's one less thing to worry about on the day of travel. With these tips, you'll be able to focus on enjoying the journey rather than stressing over the details.
Flying can be expensive, but there are ways to save money.
Planning an overseas trip or a cross-country getaway can be exciting, but it can also be pricey when you factor in the cost of flights. The good news is that there are several ways to save money on airfare. Websites like Skyscanner allow you to compare airlines and rates for the best prices and make decisions based on departure/arrival times and nearby airports. It's also helpful to plan and watch for sales – airlines often offer deals during specific holidays or late at night when fewer people are booking flights. Of course, try opting for one-way tickets instead of returning to mix and match different airlines. Flying may not always be cheap, but with some planning and research, it doesn't have to break the bank either!
You can fly for free if you have the right credit card.
Wouldn't it be great to fly worldwide without worrying about the cost? Well, with the right credit card, you could do just that! Many credit cards offer excellent opportunities to fly for free or at least get significantly discounted plane tickets. You can also gain miles through various promotions and offers, which often give you a certain number of miles for every dollar you spend on the card. Miles can then be traded for discounts, upgrades, or free flights. Even if you just put your everyday purchases on the card, you can still accumulate the necessary miles needed for a flight in no time!
You can also use points to book flights or get upgrades.
Flying has never been more accessible! With the right loyalty program, you can accumulate points that can be used to book flights or even get a sweet upgrade. Facts are like currency, so every time you fly, you collect them, and they come with a slew of awesome perks you can use for travel. You'll never have to worry about spending money on booking flights or upgrades ever again! To make things even better, the more you fly, the more points you accumulate – so think of it as a reward for frequent flyers! The best part? Issues can take you places, literally and figuratively.
If you're flying internationally, make sure you have the proper documentation.
Traveling to a new country can be an exciting experience. However, if you plan on flying internationally, ensure you have the proper documentation! It's important to double-check everything to avoid getting held up at customs. Remember to bring your passport – without it, you won't be able to fly into another country. Depending on where you're going, there may also be extra steps like obtaining a tourist visa – so do research ahead of time and provide all the necessary paperwork. With the proper preparation for international travel, you can ensure your trip is a breeze!
Follow these tips, and you'll be able to fly with ease!
After many stressful flights, I discovered the secrets to a stress-free flying experience! First and foremost, be sure to arrive at the airport extra early. Nothing's more frustrating than rushing through security lines and watching your flight take off without you. Next, you can purchase in-flight entertainment before you get on the plane. Having something to do during the flight – like listening to music or watching a movie – can help pass the time until you land at your destination. Finally, bring earplugs and an eye mask if the cabin feels stuffy or loud. It will help create a cozier atmosphere when you close your eyes and relax in peace and quiet. Following these easy tips will prepare you for any flight experience!
In conclusion, flying is the best way to get home from your travels. It's sure to be a more efficient and reliable mode of transportation than other options. However, it can still break the bank; there are several ways to save money when booking flights. Consider signing up for a rewards credit card, use your points and miles to book flights, or get an upgrade. For international flights, ensure you have all the necessary documentation to avoid further problems with your travel plans. With these tips in mind and some planning, you should be able to fly back home quickly!