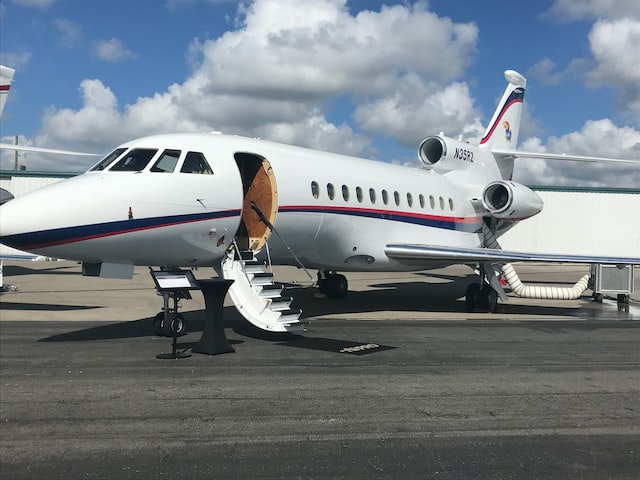 For a long time, taking a flight on a private aircraft was seen as an amazing luxury that could only be enjoyed by a select few travelers. The circumstances surrounding the 2020 coronavirus pandemic and the precautions taken in response to it have shown that this is no longer strictly true. Private carriers have been called upon to serve a large clientele. Please look at the benefits of private flights and how they vary from commercial flights. It's possible to have a once-in-a-lifetime experience while using a private aircraft for business travel, depending on your preferences. People sometimes wrongly assume that chartering a private plane is too costly.
 Pricing
Private aircraft are renowned for catering only to the world's super-rich, but this is far from the truth. It is the farthest thing from the truth!
For the same price as first-class tickets on most major airlines, you may fly privately chartered. At that moment, the decision between flying on a private aircraft and sharing a plane with strangers becomes stark.
When it comes to long-range planes, the cost to charter one rises to excessive levels. A private flight across the Atlantic might cost over $10,000 per hour. It will still be more costly than reserving first class, even if you split the cost among all the guests. Airlines can more easily break even with more people on board.
Preparing For A Private Flight VS A CommerciaL Flight
Arriving at the airport at least two hours before departure, checking baggage, waiting through security, and making your way to the gate might take several hours.
When traveling privately, you may drive your vehicle right up to the aircraft, check-in 30 minutes before takeoff, and not have to worry about traffic or other delays. There are no special requirements for check-in while bringing your pets or particularly large pieces of baggage.
 Comparing a Private Jet to a Commercial Flight
A private jet charter offers many advantages, including reduced travel time, more freedom of movement, greater privacy, and more. Private aviation allows you to streamline travel planning and tailor your journey to your needs. Look at the benefits of private flights against public ones:
 Comfort
When flying commercial, your level of comfort is limited by the number of other passengers in the cabin. When you book a private flight, you have exclusive use of the plane you choose in advance. You'll have much more space in the cabin, access to gourmet meals and drinks, and comfortable places to work or unwind. The seats and baggage lockers on many private planes are roomy and pleasant.
 Safety
Although all commercial and private aircraft must comply with FAA rules, private jets have the benefit of being inspected regularly, having experienced pilots on board, and being graded on specific criteria. When comparing the relative safety of private jets and commercial airlines, they are crucial.
Flexibility
Because of the flexibility that private jet travel affords, it is often the mode of choice for business travelers. More importantly, you are not bound to a timetable as you would be on a commercial plane.
Choosing Between Public and Private Jet Services
When taking a planned flight across the ocean between two large cities. There's no denying that the cost of a private aircraft rental is more than that of a first class ticket.
However, private aircraft provide far more luxury and more freedom on short nonscheduled journeys where there is no Business Class. If you can fill the aircraft, you can choose the time and airport and pay less per person.
It is anticipated that in the future, businesses and business travelers will give greater consideration to the advantages of private flying. Is it worth it to assess your time and the time of your coworkers by going via a commercial firm, particularly if your rivals fly about in private jets? Have you ever considered the impression you would make if you never missed an appointment despite the risks associated with commercial air travel?
Concluding Remarks
Private aviation's numerous benefit stem from its convenience and adaptability. Customized scheduling, time savings, and convenience are advantages of private jet travel over conventional commercial flights. Commercial flights have the same limitations regardless of whether you're sitting in the first class or business section. You'll never want to take a public flight again after seeing a private jet.