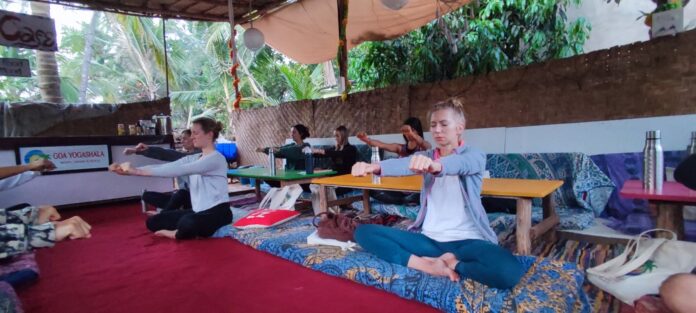 Exploration is the essence of travel but planning is what guides you and helps you uncover travel treasures. Said in the words of Lao Tzu – "The Journey of a thousand miles begins with a well-planned itinerary", hence, it is important to consider a planning checklist before you leave for your Ayurveda retreat. It is the strategic planning for your retreat that would turn your dreams into reality. It would help you with decision-making capabilities and clarify your goals and objectives for the retreat. It would also help you manage your time, increase efficiency, and align with your vision. Also, if you wish to gain a holistic experience without facing hurdles during your journey, here is the planning checklist for you. Consider the following and make your Ayurveda retreat an overwhelming experience.
Develop the Purpose
Define your goal and set your objectives. This is important for every enthusiast venturing on an Ayurveda Retreat. Check if you are seeking relaxation, stress relief, or detoxification. Going on an Ayurveda Retreat without a purpose is like setting sail on a ship without a destination in your mind. Once you have developed a purpose for your visit, you would be able to make the most of your retreat and gain an everlasting experience. It would also help you with a deeper understanding of the Ayurveda and yoga principles.
Research Your Destination
You must have a destination in your mind even before you start thinking of planning your Ayurveda and yoga retreats. Isn't it? And there should be, as everyone wishes to explore the destination of their choices or dreams. Ask yourself whether you wish to be by the shores of the sea or high in the hills. Goa is one of the most sought-after destinations in the country to soothe your nerves. The Ayurveda retreat in Goa like Goa Yogashala would surely offer you a myriad of experiences. Check out the attractions it harbours, the facilities it has in store, and the activities the place has on offer for you.
Select Your Clothing
Once you are done finalizing your goals and destination, it's time for you to plan the list of clothes you should pack. Of course, there are no two ways about packing the essentials such as t-shirts, night suits, socks, undergarments, etc. But barring all these, there is specific clothing respective to the retreat and destination you are visiting. Pack your bags considering the weather of the place. For Ayurveda and yoga retreats, plan to go with loose and comfortable attires that are made of natural fabrics. Your clothing choices should facilitate movement, relaxation, and comfort throughout your retreat.
Keep Important Documents
Next on the planning list is gathering all your important documents. While on the journey, you wouldn't want to miss out on any important paper, ID card, or booking tickets, just to get hurdles. So, whether it is a passport, visa, travel insurance, or medical prescription, it is important to have all documents with you. This allows you for a smooth journey wherein you can have your peace of mind. Also, make sure to keep digital copies of all your significant documents with you to save you in case of losses.
Ayurveda and Yoga Retreat Accessories to Pack
You are going for Ayurveda and yoga retreats, right? So, obviously, it is important to pack all the accessories that you may need during your yoga practice and Ayurveda sessions. From your yoga mat to meditation cushion and water bottle to yoga blocks and straps, get everything in your backpack. Other things that would be required to pack include hats, scarves, journals, toiletries, sunscreen, insect repellent, etc. These Ayurveda and yoga retreat accessories would surely enhance your holistic experience.
Relaxation and Entertainment Items
It is sure that you wouldn't be practicing yoga or meditation all the time during your Ayurveda retreat in Goa or any other place of your dream. So, what would you do when you have spare time? Of course, you would love to entertain yourself. Moreover, after your yoga and Ayurveda sessions, you would love to focus on relaxation and rejuvenating your senses. To do so, you can pack some items such as headphones, books or novels, puzzle games, a camera, a portable speaker, essential oils, and fragrant candles.
Medical Necessities to Pack
During your Ayurveda or yoga retreats, it is also important to priorities your well-being on a personal level. It is not wise to leave everything in the hands of the retreat for your health should be paramount, irrespective of all situations. So, make sure to pack all the medical necessities along with other items. Even if you are suffering from a specific condition or physical issue, consult your doctor and get the necessary medication for your retreat. Also, keep a first-aid kit, allergy remedies, basic painkillers, and health emergency contacts.
Plan Your Expenses
Finalizing your budget should be one of the most prominent steps while planning your Ayurveda retreat. It is because a well-planned budget would help you manage your finances and minimize your financial stress. Check for the costs you would be paying for the retreat along with accommodation, meals, transportation, and other additional activities. Also, keep an account for tips, local transportation, and shopping so that you can enjoy your journey to the fullest.     
Decide Which Climate Suits You
You should also select your Ayurveda retreat according to the climate that suits you. If you suffer from Vata, it is recommended to go with a warm and stable environment. For Pitta conditions, a cooler and moderate atmosphere is recommended, while for Kapha conditions, dry and warm settings are suggested. Considering all this, Goa makes for an amazing climate as it has warm as well as cool climatic conditions during the year. Some of the popular tourist destinations in Goa include: Calangute Beach, Baga Beach, Palolem Beach, Anjuna Beach etc. If you are planning a trip to Goa, recommend visiting during the winter months (November to February), when the weather is pleasant. You can also consult an Ayurvedic expert at Goa Yogashala to guide you regarding your doubts.
Author Bio:
Name : Ankita Sharma
Blogging since 2015, Ankita Sharma loves sharing ideas and experiences about her two biggest passions: Travel and Wellness. Her blogs and stories are published and loved by readers on various travel, yoga, Ayurveda Retreat and lifestyle platforms in India and abroad. Ankita tries to show that one can access health and traveling without spending much, working people can also enjoy mindfulness and fulfill their travel dreams while maintaining balance with their work routines. She loves spending time with locals, learning their cultures and staying at wellness and yoga retreats to explore more about life philosophy.