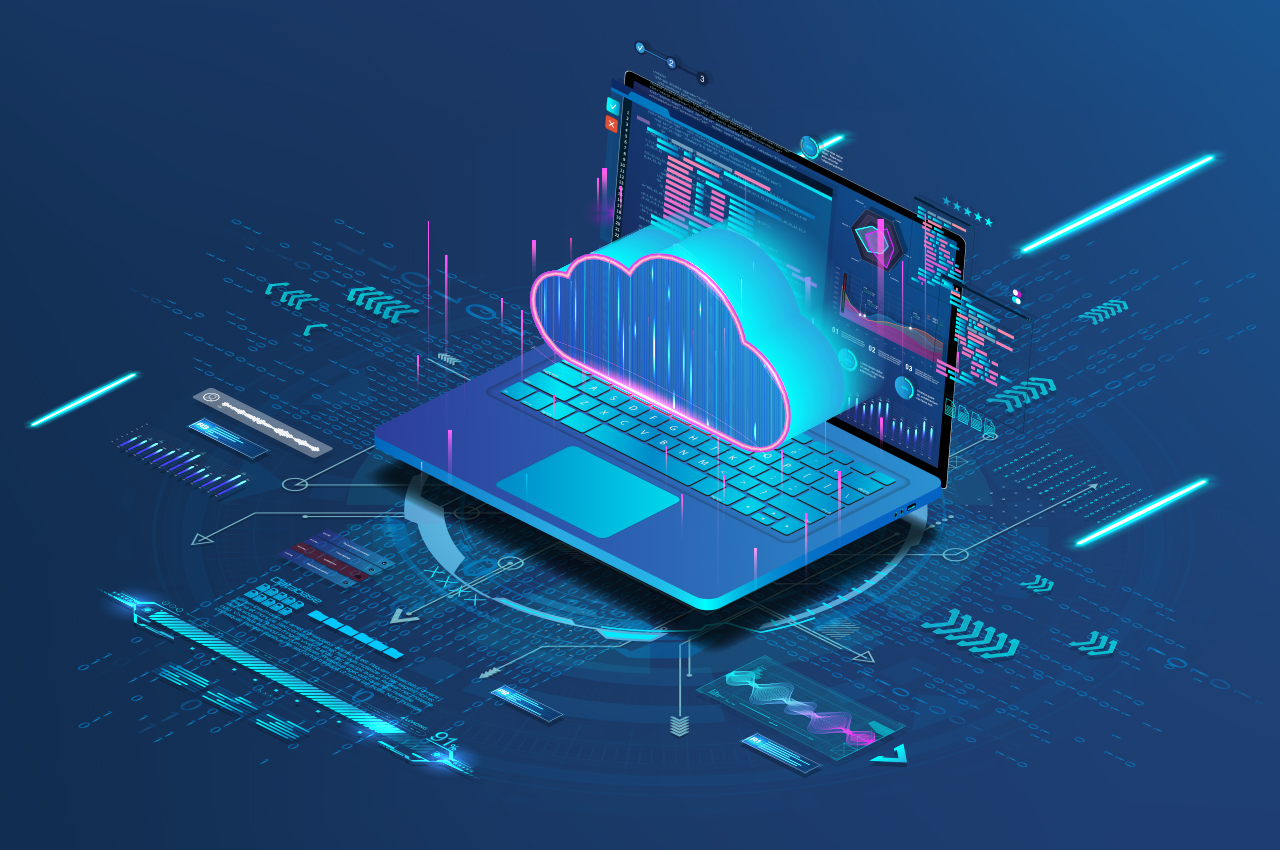 Placing a foot within any particular business sphere will get you face-to-face with the concept of cloud computing. This is due to the support that it provides in terms of automating development and operations on the whole.  
However, more often than usual, when embarking on the path of conversion in terms of cloud migration and so on, situations such as cloud complexity occur first. Another is competition. Immense struggle has risen due to more enterprises seeking cloud providers to ensure that data management systems can seamlessly connect public cloud services and on-premises to each other, thereby resulting in cloud wars.  
Especially after the recent global disruption, the market has observed a steady rise in developments, including adopting new cloud app development services solutions.  
So, now, I am sure you may be wondering, what is cloud complexity, after all? Here, take a look below to understand this.  
Cloud Infrastructure Complexity – Understanding the Concept  
As a result of IT not eliminating endpoints like servers, databases, etc., while moving the workloads into the cloud, issues such as managing areas like associated legacy servers, databases, and so on, become an issue. This results in increased IT complexity within public, private and multi-cloud systems. All this adds up to creating huge complexities in managing the infrastructure.  
Some of the other areas that have created the complexity include the following,  
Rapid Cloud Evolution  
The inception of new cloud technologies and strategies has been a major factor responsible for the cloud-amplified complexity. This includes serverless architecture and containers, as well.  
Dearth of Experts  
Due to the growing demand for qualified cloud engineers, a shortage of experts has resulted therein. Especially due to increased pressure in keeping up to dramatically large attack surface issues such as catching configuration drift and patching up of software libraries, many systems and workloads are moving to the cloud.  
Let me now cite some statistical figures related to a new level of complexity arising due to the expanded use of the cloud.  
Statistical Figures Related to Complexity through Increased Cloud Use  
Flexera, in its research, stated that every next average enterprise uses approximately 2.6 public and 2.7 private clouds, respectively.  
Next, the rise of cloud applications in 2021 is around 110. This is more than what it was in 2020, that is, 80.  
All these figures give an idea that using cloud services is good. It's better though to focus upon the overall management of these complexities. This will help to take advantage and leverage the right set of features.  
Additionally, work towards managing it too. This will make it seamless to enable reliability and maintainability, both simultaneously. Want to know how? Read below.  
Approaches to Adopt for Cloud Complexity Management  
Maintain Accuracy in Inventory You Possess  
This is a prime determinant to understand the cloud footprint of your company. Ensure that you possess an accurate inventory. You can do this by using the cloud management console provided by AWS, Microsoft Azure, and Google Cloud Platform, respectively. This will help you understand if you are successfully pulling every resource type or not, apart from scripting the process of querying different regions.  
Keep It Simple with a Diagram  
Have you ever thought about what makes building management easy? Well, it is through the presence of a blueprint. Through a diagram, cloud management becomes much simpler. This is because it will support you in successfully depicting the cloud architecture visually, thereby helping to communicate about the architecture with non-technical stakeholders seamlessly.  
Look at this image below to get an insight into how a typical cloud architecture diagram looks.  
Try Working towards Smart Operations  
It is good to centralize your operations. This helps to reduce costs tremendously. This includes working smarter and simplifying the overall system views. All this supports seamlessly monitoring performance and automating the management of machine-learning systems as well subsequently. Along with these approaches, I would also recommend adherence to these steps.  
Minimize on-premises infrastructure footprint. Instead, work towards building a modernized private cloud.  

Focus on resource delivery instead of product delivery. To perform this task, design infrastructure in a manner that you can achieve scalability, agility, and elasticity, all at the same time.  

For consistent hybrid readiness, implement a system. This will support you in measuring your investments seamlessly. Additionally, you will also be able to modernize your IT.  

Think beyond the initial investment. This is to deal with organizational and process changes reasonably seamlessly.  
Now, I will debate on the overall simplicity and difficulty when performing the task of reducing cloud complexity.  
Summing Up  
As stated in the lines earlier, Google, Amazon, and Microsoft are battling it out big in terms of a cloud war to gain supremacy. This is in terms of providing reliable and cost-effective service and benefit delivery techniques.  
However, while performing this task, there are instances like cloud complexities, for example, which hinder efficiency, productivity, scalability, and agility, all at the same time.  
To prevent this, it becomes significant to hire dedicated developers. Their experience in ensuring business scalability by reducing the total cost of ownership will assist you deeply in maximizing your cloud ROI. They will empower your venture with benefits which include usage-based costs, reduced time-to-market, reduced infrastructure costs, and most importantly, reduced infrastructure costs.  
Finally, with their expertise in cloud analytics, cloud integration services apart from cloud app development, they will support you to get access to an app aligned to your different functional and non-functional requirements apart from supporting you in maximizing your productivity level.  
So, get in touch with a custom mobile app development company that gets you empowered with the above-mentioned cloud assistances to help your business get rid of any form of infrastructure complexity and help you in enabling hassle-free migration of legacy apps.