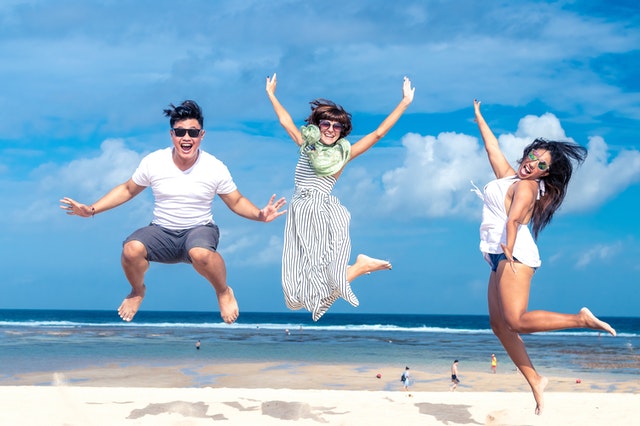 As the days get colder and snow begins to fall, many families are deciding what they'll be doing next summer when the warm weather returns. While planning what great place to visit in just a few months, consider these five fantastic vacation packages available now.
Take a cruise
A cruise vacation package is a wonderful way to get out of the home and experience new people and climates. Many cruises come with food and drink packages as well as exploration opportunities when stopping at islands or in different countries. It's important to know what's included in the package and to be prepared for any additional costs. However, there are many great packages available that allow vacationers to fully explore wonderful new cuisines, activities, and cultures while relaxing on the water. Cruise ships provide a variety of entertainment options like swimming, games, dancing and singing, and more to keep guests blissfully happy on their vacation.
Book a cabin at a resort
Those looking to explore the great outdoors and get closer to nature should consider booking a cabin at an outdoor retreat or resort. This type of vacation package is great for explorers who want to hike and explore the woods and nature while still having a safe cabin to return to at the end of the night. Vacationers can bring everyone in the family and share several cabins or get cozy with just one. There are plenty of opportunities for campfires, hiking trails, and lovely bonding moments. This is a great vacation for those who want to relax outdoors surrounded by nature and away from their regular suburban or city lives.
Attend a yoga wellness vacation
A yoga wellness vacation is a wonderful way to center the mind and body while enjoying different organic foods, massages, and meditation practices that can be helpful years down the road. The vacationer's experience can be customized to their needs and desires, with many opportunities to try new and exciting experiences that can't be found anywhere else. Places such as Costa Rica offer yoga vacation packages in order for you to enjoy a relaxing stay. Yoga has many benefits to the mind, body, and soul and is one of the best ways to distance oneself away from the worries of work and average life in favor of peace and tranquility.
Stay at an amusement park
Parents are often trying to find vacation packages for children who may have specific interests or preferences. An amusement park vacation package gives families plenty of entertainment options that tire the kids out during the day so the parents can enjoy their evenings. From age-appropriate rides and shows to a variety of meals and desserts, amusement parks can often offer vacationers nearby housing and meal plans so they can enjoy their full stay without worrying about the little things. Every family member should have the opportunity to fully enjoy their vacation and explore the many available sights and experiences only available at amusement parks.
Visit another country
Nearly everyone experiences a little bit of wanderlust at least once in their lives. Visiting another country is a wonderful way to see how other people live in cities and towns wonderfully different from anything back home. Booking a hotel gives vacationers access to housing, food and a potential itinerary for events in the area. There are also many shows and entertainment options that can only be found by exploring the city and interacting with the locals. Visiting another country gives language students the opportunity to practice it and the enlightening chance to experience the food and culture they've studied in the past. Movies and TV shows can only tell watchers so much about a different country. A vacation package overseas is a great way to immerse oneself in a different, exciting place.
Conclusion
There are many great vacation packages available that can make the summer of 2022 wonderful and exhilarating. When deciding on a vacation, make sure to choose the option that best reflects who's going, everyone's interests, and what they'd most be excited to see while exploring. There's a perfect vacation package for everyone looking to discover a new place and leave the worries of everyday life behind.