Travel bugs hit travelers most in the summer months. The thought of climbing the hills, enjoying beach walks, or casually strolling in the cultural lanes and off-beaten destinations is electrifying. When you do a destination check, France is a country that wins hands-down. The charming, quaint villages, fairy-tale castles, fashion, arts, cuisine, monuments can make a traveler visit France repeatedly.
Vineyards and tasting experiences are a prime reason for wine lovers to consider French outings. In France, Wine-Making is an industry with 7 to 8 billion bottles produced annually. The varied grape varieties are classy for budget drinkers and wine connoisseurs. Here are seven wine tours to bookmark for your upcoming holiday.
1. Bordeaux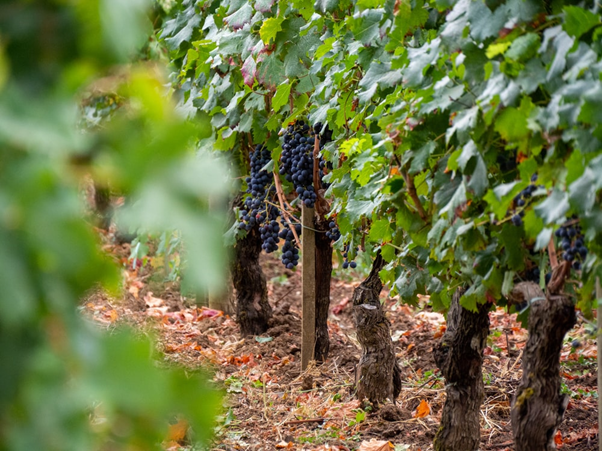 Bordeaux wine tour helps you discover the history of Wine-Making in the Bordeaux wine region. Sample Bordeaux wines at the Chateau wineries and vintage wines at Rue Parlement Saint-Pierre. Wander through vineyards and barrel halls in Saint Emilion and Médoc village on a bicycle. Explore Bordeaux's French lifestyle and diverse scenery.
Bordeaux Wine Trails won the 2020 Travelers Choice badge on TripAdvisor. Try out the carefully aged Eagle Rare Bourbon Whiskey when in Bordeaux. Book your spot in a guided group or private tour to understand the complicated Bordeaux wines. Taste the city's gourmet delights in cheese, chocolate, charcuterie, and regional specialties like rum and vanilla pastries.
Best Wines: Sauvignon Blanc (white wine), and Red wine (a blend of Sauvignon, Cabernet, Merlot)
2. Burgundy (Bourgogne)
The Burgundy wine tour helps you discover the best for your taste buds. Burgundy vineyards have a unique terroir for incredible wines. No wonder it enjoys the UNESCO World Heritage Site tag.
Visit some of the popular Wine-Making villages of Pommard, Beaune, Beaujolais, Côte de Nuits, Côte Chalonnaise, and others in Burgundy by foot, bike, or hot-air balloon. Offset cellar tours and tastings with Burgundy's countless festivals and events.
Best Wines: White Burgundy (Chardonnay), Burgundy Red wine (Pinot Noir), Rose wine, Sparkling wine
3.   Champagne
Champagne, France's coldest Wine-Making region, is one of the most famous in Champagne-making. White Champagne made in this French city is lighter and crisper than other wine areas in France. Stop at Hautvillers village, the birthplace of Champagne wine.
Reims, the capital of the Champagne region, offers you plenty of opportunities to taste Champagne. Mumm, Piper-Heidsieck, and Taittinger are other Champagne-savoring destinations in Reims offering public tastings. Visit Epernay cellars to gain insight into complex Champagne-making. Feast on a Champagne-paired French lunch or join the 3-day Festival of Champagne held during Christmas.
Best Wines: Champagne, Chardonnay, Pinot Noir
4. Loire Valley
The Loire in France is popular for producing excellent quality white wines, light red, and sparkling wines. This Wine-Making region runs along the Loire River valley. Many visitors come to the Loire for its glorious castles, palaces, and gardens. However, Loire's vineyards have been greeting wine lovers for decades.          
The Loire Valley has four distinct wine areas. The wine repertoire is huge. Explore light reds, sweet rose, dry sparkling wine, sweet white wine, and fruity, light white wine in private and group wine tastings. Savor a glass of Loire Valley wine while admiring France's longest river, Loire.
Best Wines: Sancerre, Chenin Blanc, Vouvray, Muscadet, Coteaux du Layon
5.  Côtes du Rhône
Along the Rhone River in France is the wine region Côtes du Rhône. It is France's major producer and exporter of red wines. Northern Rhône has Grenache as the dominant red wine grape. The Southern Rhône region is popular for white wine blends. Châteauneuf-du-Pape is the southern region's most famous wine.
When in Côtes du Rhône, your guided wine tour will include a visit to the barrel room, sampling of Condrieu, and other appellations. You will also see the terraced slopes of Côte Blonde and Côte Brune, with rapt attention.   
Best Wines: Condrieu, Côte Rôtie, Saint Joseph, Hermitage
6. Provence
Provence has charming villages, lavender fields, and plenty of rose wines. Provence region specializes in making the best rose wine. Much of the credit goes to rich soil and Mediterranean climate, ideal for growing grapes.
Over 400 vineyards and wine cellars are a good reason to check out Provence. There are plenty of wine connoisseurs here too. Taste roses, reds, and whites at various wineries and finish your wine-tastings with a French meal.
Best Wines: Côtes de Provence, Bandol, Cassis, Coteaux Varois en Provence
7. Alsace
Image Source: Unsplash
Bespoke Alsace is the oldest wine route in France that takes you through verdant valleys and magnificent mountains to savor aromatic white wines. Go mountain biking on the Alsace wine route or stop by at little villages for wine, chocolate, and cheese tastings.
Rich in history and architecture, Alsace offers a range of exceptional wines. Experience the life of a grape picker first-hand in Alsace.         
Best Wines: Riesling, Pinot Blanc, Crémant d'Alsace
Conclusion
Most wines do not need aging, but some age beautifully with time. Wines vary with terrier and soil conditions. Do your market research on prices and new introductions before buying your French wine.