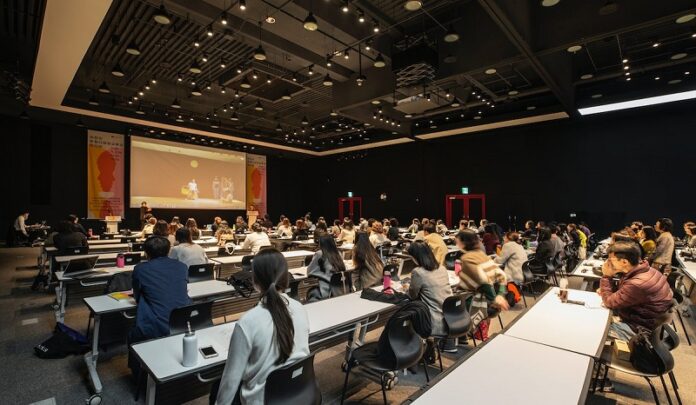 Business networking events are one of the best ways to meet other professionals and learn how they manage their businesses. However, hosting a successful networking event is not easy; it requires excellent communication skills and the ability to maintain a positive atmosphere for those attending. Here are some tips to help you put on a networking event that helps you and your guests.
1. Choose your Location Wisely
While it might seem obvious, choosing the right location for a networking event is important. Make sure that there is adequate parking and that the venue is easily accessible. The room should be bright and spacious enough to accommodate everyone and have enough space to move around comfortably.
2. Check Out the Event Organizers
The best way to learn how other hosts have done is to attend a few of their events. This gives you and your guests insider knowledge of what works and does not. You can also ask them for specific tips or suggestions. You can hire event staffing services to help manage the event, such as servers and bartenders. Event organizers who understand the community they are trying to reach will be a better fit for your business.
3. Plan Ahead
A networking event is always a time commitment. It's important to do your homework first to prepare when the time comes. For example, you should already have your stationery and brochure ready to hand out. Planning will give you more time to think about what you will say during the event and how you can best engage your audience.
4. Greet Guests at the Door
No one wants to go to a networking event and then be ignored by the host once they arrive. To put your guests at ease, greet them at the door and ask about their day. This will make them feel welcome and put you on good terms.
5. Offer Refreshments
You have an opportunity to get a lot of business at your event, so it is important to keep your guests well-fed. Food is always a great ice-breaker. For a good way to keep track of how many drinks you give, you can use paper cups instead of plastic. This will help you gauge your available people and how much stuff you need to reserve.
6. Engage Your Guest
As the event host, it's important to know how your guests present themselves in front of their peers. This is called social proof and can help drive more business your way. Ask questions on how they came up with their new idea, their goals, how they got started, and any other relevant information. If you want to create a unique experience for your guests, then it is advisable to hire the best event technology services which will help to create physical & virtual immersive real-world spaces that are impactful and interactive.
7. Speak Honestly
Having an honest conversation with your guests is the best way to build trust in the relationship. You don't have to sugarcoat; answer directly and be honest about your actions. You can say things like, "Well, we are not quite there yet" or "We have so much potential, but we just need to improve our marketing." Ask them if they have any questions for you and if they appreciate the help you have given them.
8. Prepare your Guests
Before you ask your guest what they do, research their industry beforehand. This will make you look like a professional and allow you to talk to them on their terms. Before the event, send out a questionnaire or invitation which includes information about the event or the speaker coming in. You can also send them a link to your website so guests can learn more about your company beforehand.
9. Follow Up with your Guests
Once the event is over, make sure that you follow up. Don't be afraid to ask your guests what they thought of the event. Find out if they have any suggestions on how you can improve in the future and offer your services if they need them. Send them a thank you note or invite them to lunch so that you can build a good relationship with them for future purposes.
Conclusion
Networking events are a great way to promote your business and build new friendships. These tips will help you plan an event that is both successful and informative. If you're looking to network with some great local business people, check out your area networking group leader's website or attend an event and ask the organizer for advice. Not only will it make your networking event more successful, but it will also make you a better person by helping others in your community.