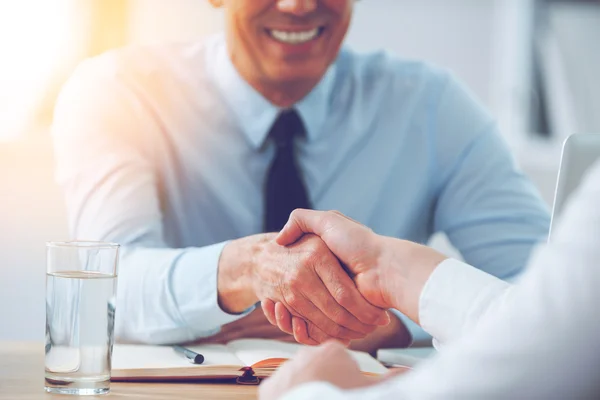 Introduction
Saviynt is a technology that provides IAM (Identity and Access Management) solutions to organizations. It helps companies in managing and secure data and applications across cloud and hybrid environments. And currently, it is gaining popularity among organizations as security has become essential for all kinds of organizations.
If you plan to attend an interview for a job at Saviynt and are looking for materials on Saviynt Interview questions, then your search is over. In this article, we have shared Saviynt Interview Questions and Answers and divided them into two parts for beginners and experts.
Saviynt Interview Question and Answers for Freshers
1. What is Saviynt?
Saviynt is an advanced and broadly used cloud safety, security, and identity governance solution provider. For data protection, enterprise treatments, and cloud Saviynt offers a single platform. It offers new features that minimize security threats, which makes it different from its peers. Saviynt has advanced features like intelligence, risk analytics with fine-grained management, and many more.
Check out Saviynt Training & Certification Course to get yourself certified in Saviynt with industry-level skills.
2. What are the benefits of Saviynt's intelligent access request?
The following are the benefits of Saviynt's intelligent access request:
Uncomplicated approval process design

Request access without resistance

Easy recognition of risk

Quick access
 3. What is IAM?
IAM is identity, and Access Management used to manage the user and device access to cloud applications. Customers, stakeholders, Employees, etc., are the users, and the devices that IAM support are tablets, computers, routers, smartphones, sensors, etc. 
Multiple IAM tools are available in the market. With the IAM tool, one digital identity and password are issued to the user, which needs to be managed carefully. And the principal objective of using IAM tools is to safeguard organizational information from falling into the wrong hands. 
4. What are the risks involved in IAM?
Organizations with modern architecture face the following IAM risks:
Compliance Risk

Privacy Risk

Information Security Risk

Operational Risk
5. What are the areas in which Saviynt is used?
The departments in which Saviynt is used are: 
Federal government

Energy

Higher education

Healthcare

Financial services
6. What do you know about Saviynt IGA?
Saviynt IGA (Identity Governance and Administration) supplies a robust security system that safeguards the organization's sensitive data. It also helps improve organizational efficacy by allowing access to the authentic person at the right time.
7. What are the main operations performed by Saviynt?
The core operations performed by Saviynt are:
Continuous Compliance

Machine Identities

Modernising Legacy IGA

Govern Internal Identities

Third-Party/ Vendor Access

Governance for Multi-Cloud
8. Name a few apps that can be integrated with Saviynt.
The applications that can be integrated with Saviynt are:
Service Now

SAP and Oracle

AWS, Azure, and GCP

Epic and Cerner

Workday and Salesforce

Box and O365

Azure AD and Okta
9. What is Saviynt's Intelligent Access Request?
It gets challenging sometimes for organizations to give access to fast, secure, and appropriate users. Saviynt's Intelligent Access Request comes to the rescue in this part, as its advanced capabilities can help users find the correct and secured access. It provides users with an easy path to understand risky access requests. This feature helps improve employee productivity as waiting for access approvals is not required with Saviynt's Intelligent Access Request.
10. Which products and platforms are secured by Saviynt?
The products and platforms that Saviynt secures are:
Application Access Governance

Identity Governance and Intelligence

Infrastructure Access Management

External Access Governance

Data Access Governance
11. What are Entitlements and their usage?
The benefit of an application or a device on any of the platforms is the Entitlements. It is associated with the profiles in the database.
12. What are Connected Applications?
By following the connection guidelines, the applications linked to Saviynt by OOTB adapters are connected applications, also called linked applications. These applications provide banners that are allowed in the security system.
14. What is an Authoritative source in Saviynt?
An authoritative source is a secured application that is the only resource for data correctness. It stores clients' data and is the leading source for data verification.
Saviynt Interview Question and Answers for Experienced
What is the multi-dimensional RISK model in Saviynt?
| | | |
| --- | --- | --- |
| Classification/ Glossary | Outlier/ Peer analysis | Geolocation |
| Segregation of duty policies | Access outside role | User type |
| Context-based access policies | Usage analysis | Threat Intelligence/ vulnerability |
| Security & Compliance controls | Behaviour analysis | |
Which are the different API calls available in Saviynt
The different API calls that are available in Saviynt are:
APIs for managing rules

APIs for access requests and approval workflow

APIs for Create-Read-Update-Delete (CRUD)

APIs for rule engineering

APIs for Segregation of Duties (SoD)

APIs for management analytics and dashboards

APIs for delegation administration

What is the use of IAR in Saviynt?
Saviynt's Intelligent Access Request helps to find safe and convenient access. This makes users understand the high risk that access requests have. Saviynt's advanced features improve the employee's productivity by removing the access approval waiting time.
Mention some benefits of Saviynt's IAR.
Benefits of Saviynt's IAR are:
Easy detection of risk

Fast access

Request access without friction

Simplified approval process design

What is Saviynt identity Bot?
Saviynt's Identity Bot is an automatic solution to increase operation onboarding, reduce charges, and toughen effectiveness. Its accessibility attaches inconsistent operations and allows them to automate consumer gain access without a combination system. iBOT instantly onboarded places to Saviynt's IGA system to ensure smooth-functioning, multi-application data handling and boosted access to the administration.
What are the modules that emerged in Saviynt?
The modules that emerged in Saviynt are:
Reports of Identity Analytics

Password Management

Request Certification

Roles/ Rule/ Policy Management

User Administration

SOD Management Continuous Controls

What is the security manager in Saviynt?
The security manager in Saviynt is accountable for looking after the functions, data, and facilities on the cloud like Workday Integration, AWS, Azure, Office 365, Salesforce, and Enterprise, i.e., SAP, Oracle EBS. IGA 2.0 is led by Saviynt by automating knowledge, risk analytics, and power advantage observation.
Name a few features of Saviynt.
The following are the features of Saviynt:
ARS Tab: This tab is used when there is a demand to access personal data links. It can also produce functions, code reset, upgrade individual particulars, and so on.
ROLE Tab: This tab produces role, Entitlement Discovery, and Role Mining.
ATTESTATION Tab: This tab is used to start the authentication for the certification of accessibility.
ADMIN Tab: This tab deals with individuals, funds, titles, functions, individual teams, interactions, etc.
SOD Tab: This tab is used to publish, handle, and generate SOD. Handling SOD includes SOD violations, mitigating controls, Risk, SOD reports, functions, etc.
What is the Identity Access Rule in Saviynt?
Identity Access Rules outline a particular situation and trigger the activities. It can be enhanced by using Global Configuration Setups.
Actors involved in a Campaign in Saviynt
The actors that are involved in a Campaign in Saviynt are:
Campaign Owner: It is the person who possesses the campaign coming from the SAM support group.
Certified: Role Owners/ Service Account Owners/User Managers/ Entitlement Owners
End User: End users are consumers who have gained access and are being evaluated through the certifier.
Delegate: A delegate is an individual to whom the certifier has handed their duties.
Access Provisioning Team: In the scenario of hand-operated provisioning L3 support role/SAM role admin.
Describe each campaigns available in Saviynt.
User manager: The user manager examines the gain of access and capacity to provide a license by the line manager.
Entitlement Owner: The entitlement owners get access and accredit the titles.
Role Owner: It permits the role owners to examine and license the task.
Service Account: It is used when there is a need for Generic Account Protectors' capacity to evaluate the gain to the designated generic Accounts. Depending upon the qualification, it can be a service account.
What are orphan accounts?
An account that does not have any individual link with its profile but still has active consumer profiles in the database is called an orphan account.
Describe some of the primary duties of Saviynt.
Some of the primary duties of Saviynt are: 
In Saviynt, there is good management, exposure, and data control.

With ease, streamlining solution profile monitoring can be done with Saviynt.

Equipping the admins and individuals with self-service helps reduce the dependency on IT procedures.

Through the identification lifecycle, accessibility selections are made by keeping the risks in mind.
FAQs on Saviynt
What is Saviynt technology?
Saviynt is a technology that provides IAM (Identity and Access Management) solutions to organizations. It is an advanced and broadly used cloud safety, security, and identity governance solution provider. Saviynt technology trends helps companies in managing and secure data and applications across cloud and hybrid environments.
What kind of company is Saviynt?
Saviynt is an advanced and broadly used cloud safety, security, and identity governance solution provider. The tool helps the company to comply with secure sensitive data and regulatory requirements and improve the overall security system.
Saviynt is helpful for organizations because of its improved efficiency, data security, Compliance with data privacy and security, cloud and hybrid environment, and many more.
Saviynt's solution is designed to fulfill the organization's needs through its tools which help manage and secure access to the data and applications. It provides Identity and Access Management (IAM) solutions and has an excellent reputation among industry experts.
As Saviynt is a cloud-based identity and Access Management (IAM) solution, its software and data are managed and hosted by Saviynt on servers in data centers. And customers access the software on the internet through APIs or a web browser.
Tips to clear the Saviynt interview  
Preparing for an interview can be a pretty scary and intimidating affair. It is essential to make a positive impression on the interviewer. So before the interview day, set aside your worries and follow the steps below to prepare yourself for a successful interview.
Always be clear and confident with your responses to the interviewer.

Research the organization and prepare yourself as per the organization's demand.

Be honest about all the details you have mentioned in your CV.

Try adding real-world examples when answering the interviewer.

Check the job specification and prepare yourself for the job role. Additionally, prepare some questions on your own to ask the interviewer.

In addition to field knowledge, discuss your multi-skills with the interviewer.
Conclusion
Saviynt is an extremely versatile and powerful tool for any company or individual to use to enhance their efficiency, security, and collaboration. Through the innovative features it offers, users can easily improve their workflows and open new possibilities. 
Furthermore, Saviynt's security measures guarantee that all data is securely saved and managed. In all, Saviynt can be a fantastic method to achieve efficiency and success. It's no wonder, so many businesses have already implemented the platform and continue to make progress.
We hope these Saviynt interview questions will help you prepare well and boost your confidence to achieve success. 
Author Bio
Meravath Raju is a Digital Marketer, and a passionate writer, who is working with Tekslate, a top global online training provider. He also holds in-depth knowledge of IT and demanding technologies such as Business Intelligence, Salesforce, Cybersecurity, Software Testing, QA, Data analytics, Project Management and ERP tools, etc.