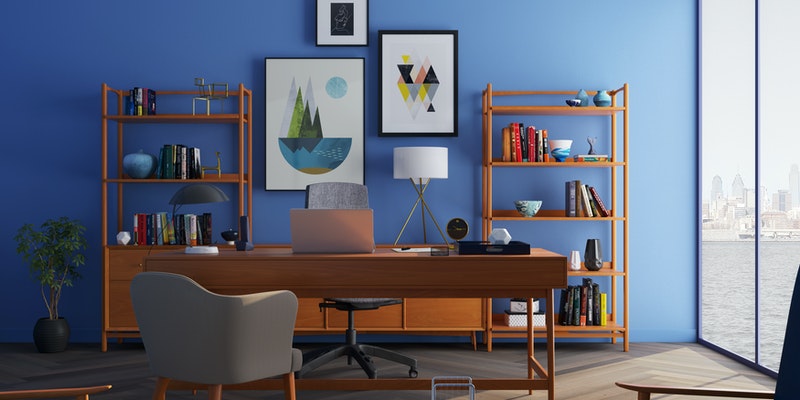 You don't want to walk into a boring home after a long workday. Your house is your safe space and must provide you with an excellent environment to relax. One way to make your home comfortable and attractive is by art. You can use the following tips to help you style your home with art.
Group Pieces of Art With a Common Theme
One of the best ways to make your home look unique with art is by using similar themes among your pieces. You can do this by grouping art with a common theme or using mixed art themes. If you have a child's room, you can group a few art pieces with similar themes to help tie them together.
For example, you can use a red theme across the whole house with art that mirrors this color. It can be a couch, chairs, tablecloths, or curtains. Another great way to use a common theme is by installing art that looks like it came from a particular place. For example, you can install art with flowers or trees that represent the exterior of your home.
Use Abstract Wall Art
Using abstract wall art is a great way to decorate your home without art being too intrusive. There are many options for abstract art that will help create many different moods in your living room, bedroom, or any other room of your home. Some homeowners use abstract art to create a calm and inviting space.
Use Different Frames in Different Rooms
One of the best ways to add more life to your home is by using different frames and styles of art in different rooms. Frame art in neutral colors, bright yellows, oranges, greens, and other vibrant colors help bring life to any space. You can also frame your wall art in vintage frames and add a vintage feel to your home. Also, frame your art with gold, silver, and other metals to add a sophisticated and rich feel.
You can use a simple and classic frame style to help create a formal and curated feel. You can also use a more modern and simple frame style to help create a more relaxed and casual feel. Also, consider using related themes among your frames to create a cohesive feel.
For example, if you have a family room, you can use a photo collage style and use photos of the four of you so that the room feels more cohesive. You can also use a larger frame style and use the same image.
Paint the Living Room Walls With Lively Colors
One of the best and most effective ways to style your home with art is by painting the walls with lively colors. The approach is a great way to create a different vibe in your living room or any other homeroom. You can use many bright colors to help create a fun, energetic, and very welcoming feel.
If you love blue and want to create a relaxing and welcoming feel, you can use it as the dominant color in your room. You can also use blue with other colors such as green, yellow, or different accent colors. Also, you can create an inviting, relaxing, and welcoming space, using aqua, green, or other accent colors like yellow, orange, or pink.
Collect Colorful Flower Pots
Colorful flower pots are a great way to add a touch of nature to your home. You can use different flowers and leaves to help create a very welcoming and relaxing feel. You may also use different pots to show diversification in your preference. If you have a formal living room, you can use a vase with a single flower like a red rose or tulip to capture attention. You may use a vase with multiple flowers that match the surrounding colors for a smaller room.
Install Unique Lighting
One of the best ways to style your home with art is by installing unique lighting types. It is a great way to help create a welcoming and relaxing atmosphere in your home. If you have trouble with this, installing light fixtures with lights that cast a warm glow will serve the purpose. Also, you may use art with different colors to help bring this natural light into your home.