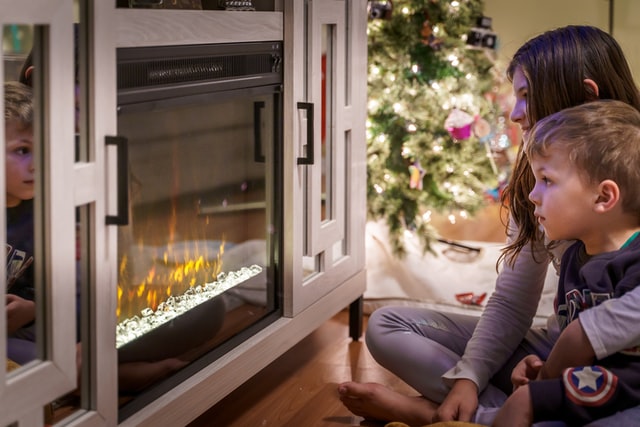 The safety of your home should always be your number one goal. This is not an area where you want to be without the basic means of comfort and survival. The cold winter months take up half of the year. This is the time during which you should be working to keep yourself and your family members safe from the cold.
Make Sure Your Water Heater is Efficient
Water heaters are an excellent source of comfort and safety during the winter months. You need to have a reliable source of hot water to bathe, do dishes, and prepare food. Hot water can also be a lifesaver if you have an emergency due to power failure in the middle of the cold winter season.
It's a good idea to check your water heater on a regular basis. If you spot any issues during your check-up, you should schedule a series of repairs. If the diagnosis is that the system is old or simply prone to malfunction, it may be time to replace it. When dealing with hot water, safe is superior to sorry.
Make Sure Your HVAC System is Reliable
Another very crucial factor to keep in mind is that your HVAC system needs to be in tip-top shape. You need to have hot and cold air running as needed. During the winter season, you certainly need to have a source of heat. You need to be sure that the system is running reliably. It also needs to be well ventilated.
This is another area that will benefit from a series of regular checkups. If the home you live in is over 20 years old, chances are the HVAC system may be starting to wear out. It's a good idea to call a local service to give it a good going over. A series of timely renovations can save you a great deal of money.
Make Sure Your Windows and Doors Are Weatherproofed
The next item on your winter safety checklist should be to make sure that your windows and doors are safe against winter damage. They need to be weatherproofed specifically against cold air, snow, sleet, hail, and ice. The last thing you need is for your windows to crack or break, letting in cold air that can lead to safety and health issues.
You can buy weatherstripping material from a store or the web. You can then apply it to all of the windows and doors in your home. This will be the best way to make sure that they are ready to face harsh winter conditions. If you aren't able to do it on your own, you can hire a service to handle it on your behalf.
Make Sure Your Smoke Detector is Working
How long has it been since you checked to see if your smoke detector is working? This is one of the crucial safety features that people tend to forget about. But if you have a fireplace in your home, this is a major safety issue. You need to be sure that your smoke detector unit is functioning at its absolute peak level.
Check All of Your Sources of Ventilation
Another area to pay special attention to will be all of the various sources of ventilation in your home. The cold winter season is the time during which all of your doors and windows will be shut up tightly. You may also have a fireplace running. This is the time during which the danger from Co2 is at its greatest.
It's always a good idea to have your fireplace, chimney, and various other ventilation ducts checked out by an expert. You can hire a service to sweep your home to make sure that every ventilation area is clean and clear.
Winter Safety is a Must This Season
There are plenty of events to plan for during the winter season. But as you are making plans for the holidays, you should also be sure to check up on safety. The items on this list can form the basis for your cold season safety regimen. The time to get started on preserving the safety of your home and family is now.