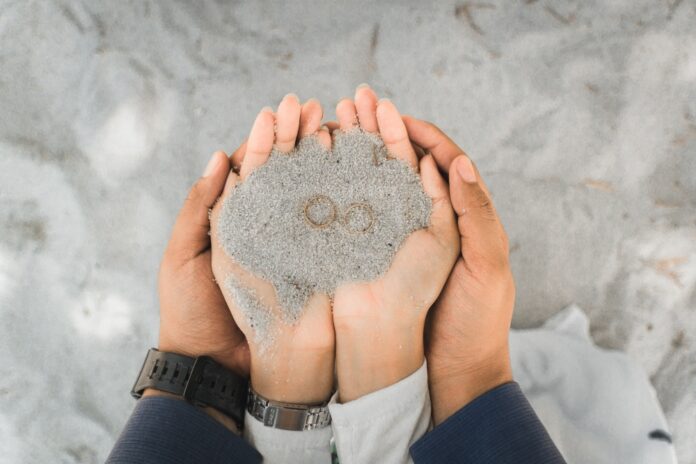 Planning a celebration is one of the best ways to show your love for each other. A lot of things can be done within a budget, and it doesn't mean you have to compromise on the quality of the party. Let your imagination run wild as you surprise your boyfriend or girlfriend with a fun-filled engagement party with friends and family.
What is an Engagement Party?
An engagement party is a celebration of your engagement. It's an opportunity for you and your partner to share the news with friends and family. The idea behind having an engagement party is to give those who have helped you along the way the chance to celebrate with you.
Best Ways How to Celebrate Your Engagement Under a Budget
Host a Virtual Engagement Party
You can celebrate your engagement by hosting a virtual party with your family and friends. You can share photos, videos, and other fun moments on social media to celebrate your engagement. The more people you invite, the more fun it becomes.
Use Social Media to Share the News
If you want to celebrate your engagement in style but don't have enough money to hire a professional photographer or videographer, consider hosting a virtual photo shoot with your fiancé or fiancée on social media. You can use the photos you take at your engagement party and add in some candid shots from around town or even at other places where you might go on dates. Don't forget to include photos of yourself looking happy and excited about the big day.
Once you have all of these photos ready for sharing online, use Facebook Events or another online scheduling tool to invite family and friends who are interested in attending your event. This way, they can RSVP on their own time and not worry about finding someone else who hasn't already made plans for the night to attend.
Get Koozies
If you're hosting a party, koozies are a must-have. They're the perfect way to keep your drinks cold and make them look super cute simultaneously. You can get custom koozies that are fun, unique, and in your budget. This can be a unique and affordable way to celebrate your engagement this year.
Have an Engagement Party at Home
If you want to save money on your wedding, consider having an engagement party at home instead of throwing one in a hotel or restaurant. You can save on costs by not renting chairs and tables, hiring servers for food, or renting hall space for dancing things that hotels typically charge extra for when hosting parties like this one.
Keep it Small
It's tempting to want everyone at the party to be able to come, but if you're having a small wedding, that might not be possible. Instead, invite only those closest friends and family who will impact the big day the most. This will help keep costs down while still getting everyone together.
Choose the Guest List Wisely
While it's true that most people love to celebrate their engagements, it's also true that they like to spend money on their parties too. You should try to invite people who will add something special to your day, whether it's an important family member or friend who has been there throughout the whole engagement process or someone who brings out the best in you both as individuals and as a couple.
What Do You Do at an Engagement Party?
If you're planning an engagement party, here are some ideas for what you can do:
Serve food and beverages such as finger foods and cocktails.
Host a photo booth or dance party.
Play music and tell jokes or stories.
Have a game night with prizes
Dress up in costumes and wear masks.
What Couples Do After an Engagement Party?
After the engagement party, you can give your guests a chance to sign a thank-you card for their gifts. You also might want to have some photos taken with your guests and family members.
Conclusion
Whether planning your own wedding or assisting another family member or friend with theirs, wedding planning can be expensive and time-consuming. And for the young professional couple, the costs of a new home, increased food and utility expenses, and the cost of starting a family may make it seem nearly impossible to fit celebrating an engagement into their monthly budget.