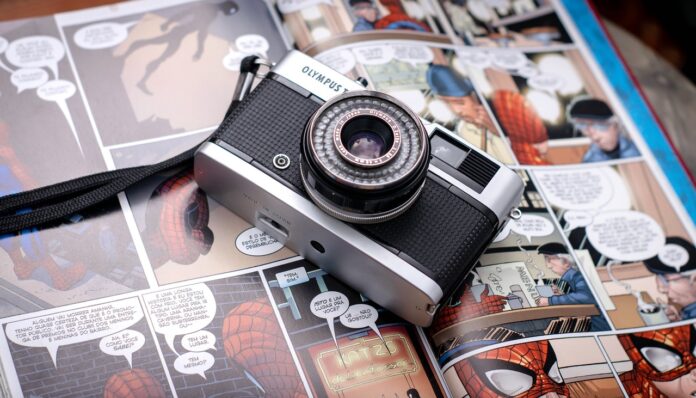 Have you ever had a creative itch while seeing animated figures on a screen? If you've ever wanted to combine your passion for animation with your creative abilities (and be paid for it), pursuing a career in animation is a fantastic option! However, you may have no idea where to begin when obtaining experience and breaking into the animation profession. You should not worry!
Here is the definitive guide to starting a career in animation:
1. Become Certified
Going to school and earning a degree may be the first thing that springs to mind when considering an animation profession. Your chosen degree should be affected by your job objectives, past education, and present abilities. However, you should likely consider the following points.
An animation bachelor's degree may pave the way for web design, drawing, and film editing careers. According to research, 25% of animation grads become graphic designers, and 16% become artists.
By gaining a deeper understanding of conception and cinematography, you'll be able to hone various valuable talents applicable to various fields.
Choose from various programs, including a conventional degree or diploma programs at universities and basic online courses. There are both introductory and advanced courses, allowing you to choose a curriculum that best matches your present skills and knowledge.
Choose something that will provide you with enough practice and speed up current industry standards. This will allow you to negotiate a greater fee for your services, regardless of whether you choose a freelancing career or an in-house position.
2. Obtain Certification For Relevant Applications
Certifications provided by animation software firms may significantly impact your career. The most widely-recognized software certifications are for Adobe products, demonstrating to prospective employers or freelancing customers that you are adept in role-appropriate programs.
3. Commit To Improving Your Abilities
It does not matter how thorough the software you choose is (or how good the teachers are). They can educate you just so much and push you only so far. What counts is the amount of effort you put into your task.
Mastering animation's fundamentals are just the beginning. Keep in mind that an animation designer might work in various sectors; therefore, it is preferable to tailor your demo reels and portfolios to the field in which you are applying.
When exhibiting significant or long work samples, you should use a platform to put your demo reel online. The demo reel should contain a summary and project objectives; include portions highlighting your primary interests and talents.
4. Gain the Maximum Amount of Work Experience Possible
Get paid for animation and design beginning now. Begin working with firms at every opportunity while in school on pre-established platforms like a motion graphics company to get the right exposure in practice as you grow your career. Don't worry if part or perhaps most of your job at this time is unpaid; gaining experience is essential.
Internships and freelance animation work are how you may get your first taste of experience. While your tutors might be a useful resource for networking with industry experts, you should not depend on them to make it happen.
Contact agencies, create flyers and posters with QR codes going back to your portfolio page, and submit work applications on freelancing websites. In addition to increasing your professional knowledge, you will also learn key soft skills, such as connecting with clients and being productive when working remotely.
After obtaining full-time employment, you will likely be in an entry-level position. Working with many individuals (and on so many animation projects) will boost your networking abilities as you advance in your career. Your success mostly depends on how effectively you practice your fundamental talents; therefore, you should maximize your exposure.
Internships and freelancing employment will increase the amount of work experience opportunities available to you. As an intern, you may also have the opportunity to observe highly experienced animators, who should give invaluable advice on navigating the business and finding jobs.
Closing Thought
An animation profession is never simple. The position requires much effort and understanding to survive and prosper. Learn and master new tools and software, work in a creative atmosphere, and develop teamwork skills. Nevertheless, the profession of an animator is very gratifying. Ensure you include the above tip to build your career for a smoother process and better results.