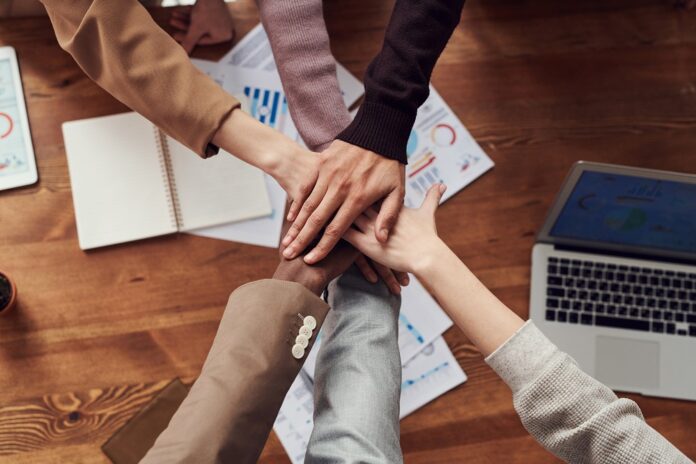 Staying organized and on top of things can be hard in a world with many digital tools. Businesses need to be able to share information quickly and easily, no matter what team member is being addressed or whatever their preferred method of communication might be at that time. Keeping everyone in the loop is essential for keeping projects moving efficiently. With the right tools, client updates are easy ways to keep everyone informed and on the same page regarding projects or tasks that need to get done. As these communications are shared digitally, you don't have to worry about printing out documents or sending physical mail; you can do everything online.
1. Hold Weekly Meetings
Nothing shows clients you value their business more than holding weekly meetings between you and them. It's a great way to keep in contact with your clients and tell them you're all about transparency. That doesn't mean you have to meet face-to-face, either. Nowadays, most clients are spread across the country or even the world. So you may be unable to meet in person. That's why video conference tools like Zoom are perfect for client updates. You can both see each other, meaning you can't misinterpret body language, and it also shows you put in the effort to get the meeting organized. When you're in the meeting, you can discuss your client's project and how things are going. It's also a great opportunity to ask questions and see if there are any areas you can improve.
2. Use Visual Communication Tools
If you're sending your clients regular emails, you should include some visual elements. Use graphs or charts to show your client how far you've come with their project, or use images to break up the text and make it easier to scan. If you're using a project management tool, you can make it even easier for your clients to see where you're at with their projects by creating dashboards showing your progress. Assembla's project management tool allows you to create project dashboards that your clients can visit to see where you're at with their projects. You can even create a custom landing page for your clients that includes a live dashboard showing the progress of their project.
3. Send Progress Emails
Progress emails are a great way to stay in contact with your clients. They're informal and friendly, meaning they don't feel like their business partner is spamming them. Use an SMS API provider service for your business; this allows you to send SMS updates to your client. You can send a weekly progress email to let your clients know where their project is. This lets you update clients without getting bogged down by the details. If you update your clients with the specific details of their projects, you're more likely to waste their time. It's better to keep it high-level and let your clients know what you've been doing. This keeps you from getting bogged down in the details and keeps your client in the loop.
If you're sending progress emails, then you should try to include the following:
A summary of what you've achieved with their project so far.
A summary of what you'll be working on next with their project.
An overview of any issues you've encountered or challenges you've had to overcome with the client project so far.
An overview of any issues you expect to encounter with the client's project next.
An overview of any next steps after you've completed their project.
Details of how they can keep in touch with you.
Details of how they can log any questions or issues clients have.
Details of how clients can provide feedback.
4. Be Transparent
When communicating with clients and internal teammates, it's important to be transparent. Your team members should know what each other is working on and what clients expect. In other words, there should be no surprises. This cannot be easy to achieve, especially if team members have many different roles. If you have people handling multiple projects, it can be not easy to know what they are doing at any given time. But it's important to manage expectations, so everyone knows their focus. This is easier to do if you have a project management system. Tools like Basecamp and Asana allow you to create project overviews that team members can check at any time to see what they are expected to be working on and what clients expect to receive updates from them.
5. See What Your Clients See with Video Conference Meetings
If you're regularly getting client feedback about how out of date their project status emails are, then try to get feedback about how often you should update them. If you're regularly updating them, change how you're updating them to keep them fresh. However, if you're unsure how often you should update them, try to have a video conference meeting and ask them how often they feel they should be updated. If you have an Assemble project, you can use its built-in video conferencing tool to video conference with your client. That way, you can also show them what you've been working on and address any questions or issues they might have.
Importance of Making Business Client Updates More Effective
Keeping your clients informed is a key part of project management. It's important to keep them informed of the progress and potential issues. If you're falling behind on a project, you should let your client know as soon as possible. The last thing you want to do is let your client think that things are going well when you haven't even started on their project yet. Keeping your clients informed is essential for a successful business. If you don't, you risk losing them as customers, which could spell disaster for your company. Making your client updates more effective will help you avoid these common pitfalls. By implementing these five tips, you'll be well on your way to keeping your clients informed and happy.
Conclusion
Business client updates can be extremely helpful in keeping everyone on track and informed. Although they are essential to running a successful business, they can easily overlook when internal and business clients expect updates. It's important to ensure that you are using the right tools to facilitate these updates and that they are transparent, actionable, and communicated regularly with your team members.